Zuba Teasers – December 2020 Episodes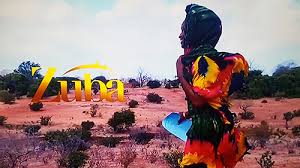 Tuesday 1 December 2020
Episode 9
Lute and Limbani celebrate the success of their plan and Zuba is shocked when she finds out she has been misled.
Episode 10
Zuba is conflicted about what to do about her situation and Mainza sets out to look for Zuba.
Wednesday 2 December 2020
Episode 11
Mainza continues to search for Zuba and Thando announces the arrival of his fiance.
Episode 12
Kantu plays a video for Thando that implicates Suwi trying to sabotage Phingiwe. Thando gets a call from Wana.
Thursday 3 December 2020
Episode 13
Charlie and Phingiwe create a scene and Thando is almost caught out.
Episode 14
Charlie is caught in the act with another woman. Leya is jealous of Zuba and tries to sabotage her.
Friday 4 December 2020
Episode 15
Thando's true identity is revealed and Phingiwe causes a scene at the party.
Episode 16
Zuba finds out shocking news about Thando and Thando gets into a fight with Natasha's boyfriend.
Saturday 5 December 2020
Episode 17
Zuba loses her job and Lute, upon finding out this news, decides to visit the witchdoctor again.
Episode 18
Lute is anxious about Zuba's return. Joshua and Suwi are plotting to have Phingiwe sign some dubious documents.
Sunday 6 December 2020
Episode 19
Zuba falls into another trap and Lute is in shock as she gets a surprise visit.
Episode 20
Zuba and Thando have a moment in front of Wana and her brother. Meanwhile, Lute's money goes missing.
---
Monday 7 December 2020
Episode 21
Joshua's plan is slowly falling apart. Charlie embarrasses Phingiwe in front of the domestic workers.
Episode 22
Zuba gets recognized for her work, Joshua and Suwi's plans succeed.
Tuesday 8 December 2020
Episode 23
Wana praises Zuba's designs. Meanwhile, Charlie's lover has big news for him.
Episode 24
Zuba gets her heart broken when Charlie brings his lover at home and all hell breaks loose.
Wednesday 9 December 2020
Episode 25
Limbani loses all of Lute's money and Phingiwe finds out some devastating news about Pamela.
Episode 26
Something is brewing between Zuba and Thando, which makes Leya furious.
Thursday 10 December 2020
Episode 27
Charlie asks his lover to leave and Wana gives Zuba a stern warning.
Episode 28
Pamela is hiding something. Meanwhile in the village, Lute convinces Mainza to cancel Hachi's trip.
Friday 11 December 2020
Episode 29
Zuba pushes Thando away. Tasha falls for Jito. Meanwhile, Joshua and Suwi plot against Thando.
Episode 30
Zuba and Thando have an argument. Charlie tries to get Pamela to go to the doctor.
Saturday 12 December 2020
Episode 31
Lute cooks up another plan against Zuba. Maliya fails to understand why Phingiwe hasn't kicked Pamela out yet.
Episode 32
Pamela finally goes to the doctor but fears that her secret will be exposed. Phingiwe helps Zuba with her designs.
Sunday 13 December 2020
Episode 33
Lute plans to go to the city to prevent her plans against Zuba before they backfire. Pamela finds Charlie's plans.
Episode 34
Zuba almost gets attacked and Thando comes to her rescue.
---
Monday 14 December 2020
Episode 35
Wana sabotages Zuba in front of everyone. Charlie is worried to learn that his mother in law is coming.
Episode 36
The Sosala household is on a spring cleaning frenzy. Wana is fueled by jealousy over Zuba.
Tuesday 15 December 2020
Episode 37
Senzeni arrives at the Sosala's and is welcomed by everyone except Tasha. Thando apologies to Jito.
Episode 38
Senzeni asks Phingiwe about Charlie's lover. Zuba overhears Pamela speaking on the phone.
Wednesday 16 December 2020
Episode 39
Hachi is mistaken for a thief at the Sosala's. Wana turns Tasha against Zuba.
Episode 40
Charlie blames Phingiwe for Pamela's pregnancy. Thando and his family finalise Wana's bride price.
Thursday 17 December 2020
Episode 41
The  chilanga mulilo is in full swing. Wana is furious when she discovers Thando used Zuba's  designs for their outfits.
Episode 42
Tasha makes a scene when she catches Jito red handed. Joshua takes ownership of the Sosala Fashion House and Suwi finally stands up to Phingiwe.
Friday 18 December 2020
Episode 43
All hell breaks lose when Joshua makes an announcement. None of the Sosala' s arrived for the Chezela.
Episode 44
Wana goes back home drunk. Zuba is confused by what she feels for Thando.
Saturday 19 December 2020
Episode 45
Wana and Jito skip the country. Thando gets involved in an accident.
Episode 46
Zuba reveals shocking news to Phingiwe about the paternity of Pamela's child. Hachi tries to convince his mother to tell the truth about Zuba.
Sunday 20 December 2020
Episode 47
Pamela's secret gets exposed and Phingiwe quits drinking.
Episode 48
Thando's business plan is slowly coming together. Lute is deeply worried when she finds out Zuba will be coming to the village soon.
---
Monday 21 December 2020
Episode 49
Tasha and Phingiwe finally start to connect. Lute is determined to stop Zuba from coming to the village.
Episode 50
Joshua and Suwi are caught by surprise when they see Phingiwe. Suwi ambushes Joshua on a date with his ex.
Tuesday 22 December 2020
Episode 51
Phingiwe wins the contract but doesn't have enough funding. Joshua and Suwi start plotting. Joshua offers to fund his mother.
Episode 52
Zuba and Thando set off for the village. Maliwa is caught trying to take leftovers to the guest wing. Tasha tells Suwi off.
Wednesday 23 December 2020
Episode 53
Zuba's feelings for Thando are growing. Tasha and Phingiwe enjoy bonding. Maliwa is fired and Suwi promises Leya Maliwa's job in exchange for information.
Episode 54
Zuba's father rejects her. Suwi and Joshua find out about Thando's visit to the village factory. Lute strikes a deal with Limbani.
Thursday 24 December 2020
Episode 55
Thando and Zuba are attacked. Suwi hires a new P.A in efforts of destabilizing Phingiwe. In the village, Zuba gives Lute and Limbani a warning.
Episode 56
Maliwa is still suspicious of Leya. Charlie tells Phingiwe he wants a divorce. In the village, Zuba begs for forgiveness from her father.
Friday 25 December 2020
Episode 57
Tasha arrives in Maluba village. Leya's cover is blown but she manages to steal the designs for Suwi, Tasha and Hachi are at each other's necks.
Episode 58
Charlie is having second thoughts about the divorce and Sandra is sent packing by Suwi who tries to sabotage the fashion show.
Saturday 26 December 2020
Episode 59
Suwi gets an unexpected shock when her plans go haywire and Leya spills the beans about Zuba.
Episode 60
Season finale!
Teaser unavailable.
---
Please note: Season 2 follows on from Season 1 and premieres on Sunday, 27 December at 19h00. Click here for your Season 2 teasers: Zuba 2 Teasers – December 2020.
---
Zuba airs on Novela Magic from Mondays to Sundays at 19h00 and 19h30 with repeats throughout the day.