Zuba 2 Teasers – Episodes for December 2020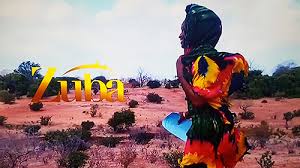 Sunday 27 December 2020
Episode 1
Zuba is demoted into being Yemba's personal assistant. Suwi shaken, the dreaded call has come again. Amai Chidothi promises Luyando her grandson a better life.
Episode 2
Thando can't see Zuba in jail. She goes back to her cell and is advised by her inmates to adjust to her new conditions. Mwiza threatens inmates.
---
Monday 28 December 2020
Episode 3
Wana tries hard to win Thando's attention, she gets hurt after realizing how much he cares for Zuba. Mainza looks for ways of raising money to bail out Zuba.
Episode 4
Mwiza arms Zuba and threatens Chama. Thando learns Zuba's transfer was false and is set to confront the lies the jail officials told him.
Tuesday 29 December 2020
Episode 5
Suwi proposes a pact with Wana. Phingiwe chases Wana out of the Sosalas' house. Yemba meets Zuba at his office and chases her out. Lute discovers she swapped the Muti.
Episode 6
Lute manages to stir trouble but Mainza maintains his boundaries. Phingiwe is under pressure with a client. Charlie attempts to woo Phingiwe.
Wednesday 30 December 2020
Episode 7
Lute brings the headman who manages to calm down the crowd at Mainza's household. Yemba set to punish Zuba by acting busy.
Episode 8
The Moono family receive threatening messages.Thando has mixed emotions about meeting Zuba, he meets her at a magical moment which is broken by the entry of Zuba's father
Thursday 31 December 2020
Episode 9
Zuba works all night to impress ungrateful Yemba but he's unmoved. Suwi and Wana want to know what's up with Thando and Zuba.
Episode 10
Teaser unavailable.
---
Zuba airs on Novela Magic from Mondays to Sundays at 19h00 and 19h30 with repeats throughout the day.