Unbroken Teasers – March 2021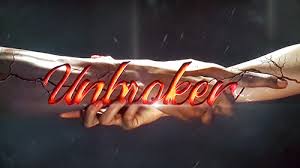 We (keportal Team) pleased to inform you about Unbroken Teasers – March 2021
Monday 1 March 2021
Episode 95
Tivdo rejects the Voight deal. Bomboy finds major dirt on Ohimai. Tobore's men pay Leon a visit.
Tuesday 2 March 2021
Episode 96
Tivdo and Naf meet again. Ohimai walks into trouble. Jesse and Tallulah are faced with a new twist.
Wednesday 3 March 2021
Episode 97
Iyoma and Marcus get help for Leon. Tallulah and Maria have a falling out. Jesse accepts the position of COO from Ofure.
Thursday 4 March 2021
Episode 98
Terfa has troubles with Abimbola and Tobore. Zua employs herself. Stanlo and Leyla face a new challenge.
Friday 5 March 2021
Episode 99
Naf makes a bold move and finds himself faced with a life-changing shocker. New sparks appear to fly for Jesse.
Saturday 6 March 2021
Episode 100
Tivdo puts Zua in her place. Naf gets the shocking truth from Nse. Tobore and Diana enter a new partnership.
Sunday 7 March 2021
Episode 101
Dabota plays her ace. Tivdo and Tallulah throw caution to the wind. Naf is a sore loser. Ofure plays herself.
---
Monday 8 March 2021
Episode 102
Zua catches a break. Leon falls out with Marcus over Iyoma. FK's plan unfolds.
Tuesday 9 March 2021
Episode 103
Jesse learns of Naf's escape. Tallulah lays out boundaries. Terfa wants a divorce.
Wednesday 10 March 2021
Episode 104
Jesse confirms the truth about her mother's deception. Timothy makes a bold move on Tobore.
Thursday 11 March 2021
Episode 105
Tivdo tries to make it work with Zua. Maya gets Leyla in trouble. Tobore warns Diana.
Friday 12 March 2021
Episode 106
Zua reels from Tallulah's apology. Tivdo teases Iyoma on her relationship with Leon. Maya gets Leyla in trouble.
Saturday 13 March 2021
Episode 107
The unthinkable has happened and Iyoma has no idea where to begin. Tallulah makes a surprising new friend.
Sunday 14 March 2021
Episode 108
Tivdo moves back into the Gyado house. Jesse finds out what the girls have been up to in the spa. Abimbola and Dabota make peace for Iyoma's sake.
---
Monday 15 March 2021
Episode 109
Iyoma is helplessly heartbroken. Tallulah comes to Tivdo's help. Nse shows that she's willing to do whatever it takes.
Tuesday 16 March 2021
Episode 110
Tivdo and Tallulah overwork. Ofure finds out about Plexus. Nse runs out of choices.
Wednesday 17 March 2021
Episode 111
Zua calls the shots. Tobore discovers the truth. Terfa has a backup plan.
Thursday 18 March 2021
Episode 112
Nse delivers a killing blow. Ofure finds out more than she bargained for. Jesse has just played right into the hands of the enemy and she remains clueless.
Friday 19 March 2021
Episode 113
Terfa is forced to set boundaries for Timothy. Tobore has a proposition for Diana. The surviving Malafas make a grand return.
Saturday 20 March 2021
Episode 114
Naf sees Jesse and Tivdo for the first time since his release. Maya has more tricks up her sleeve. Stanlo is in trouble.
Sunday 21 March 2021
Episode 115
Ofure gets Shina to spill the beans. Ohimai finds a new ally.
---
Monday 22 March 2021
Episode 116
Tivdo agrees to try with Zua. Ofure seems to be winning. Jesse makes a shocking discovery. Tobore has new problems.
Tuesday 23 March 2021
Episode 117
Tobore hunts for the thief at the spa. Terfa gives Tivdo something to think about. Ohimai plays with fire.
Wednesday 24 March 2021
Episode 118
Ohimai set things straight with Terfa. Super Mummy Nse to the rescue.
Thursday 25 March 2021
Episode 119
Ademide comes clean to Jesse. Atinuke shares her grouse with Timothy. Terfa gives Dabota his terms.
Friday 26 March 2021
Episode 120
The Gyados rally around Iyoma. Tivdo discovers Tobore is to blame for his being bound to a wheelchair.
Saturday 27 March 2021
Episode 121
Tallulah sets boundaries. Ofure learns a secret. Tivdo confronts his father about Tobore's stronghold.
Sunday 28 March 2021
Episode 122
Jesse successfully replaces Ofure as CEO. FK and Zua clash. Terfa interviews Naf.
---
Monday 29 March 2021
Episode 123
Abimbola finds out something shocking about Iyoma's accident. Jesse invites the devil into her household.
Tuesday 30 March 2021
Episode 124
Jesse bares her claws. Abimbola gives Terfa an ultimatum. Kiki is caught. Naf tries again.
Wednesday 31 March 2021
Episode 125
Terfa implores Abimbola to reconsider her stance with Dabota. Jesse draws the line for Ademide. Tobore pays Atinuke a courtesy call.