Unbroken Teasers – Full Episodes December 2020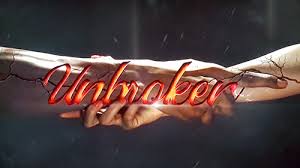 Tuesday 1 December 2020
Episode 5
Joseph denies Naf help. Terfa tries to solve the Diana problem once and for all.
Wednesday 2 December 2020
Episode 6
Tivdo is ready to take things to another level. Leon and Iyoma meet again. An unfortunate happenstance brings our lovers face to face with adversity.
Thursday 3 December 2020
Episode 7
The Gyados and The Jangfas learn of what has happened. Diana gets a little too lucky. Tivdo and Jesse fight for their lives.
Friday 4 December 2020
Episode 8
Terfa asks Iyoma to keep tabs on Diana. Maria encourages Tallulah out of her funk. Tobore punishes Eddy and Tunji for slacking.
Saturday 5 December 2020
Episode 9
Tivdo is taken in for surgery. Iyoma and Abimbola have a falling out. Nanle struggles to hide his troubles from his family and friends.
Sunday 6 December 2020
Episode 10
The Gyados wait for the verdict. Jesse is discharged from the hospital. Naf walks into a crime scene.
---
Monday 7 December 2020
Episode 11
Diana is a free woman. Tivdo and Jesse tell their mothers of their engagement. Terfa and Nanle get a surprise visit.
Tuesday 8 December 2020
Episode 12
Naf covers his tracks. Tallulah gets some good news. Tivdo finally breaks down.
Wednesday 9 December 2020
Episode 13
Balarabe wants business to continue. Kosi offers Ehi a job at the spa. The Malafas are found. The lovers face a new challenge.
Thursday 10 December 2020
Episode 14
Jesse refuses to give up on Tivdo. Tinuke drives a wedge between Abimbola and Ofure. Iyoma and Leon face off yet again.
Friday 11 December 2020
Episode 15
Nanle runs into serious trouble. Terfa calls Dabota's bluff. The police reveal their findings regarding The Malafas.
Saturday 12 December 2020
Episode 16
Tivdo wants to go home. The Police close the case of the Malafas. Nanle is offered a deal.
Sunday 13 December 2020
Episode 17
Tivdo tries to adjust to his new life. Naf finds out his father's death doesn't put an end to his money troubles.
---
Monday 14 December 2020
Episode 18
Diana moves in with Tunji. Nanle looks for evidence to use against Terfa. Tobore hits on Tallulah.
Tuesday 15 December 2020
Episode 19
Ohimai discovers what business he's really gotten himself into. Ofure draws a line for Abimbola. Nanle capitulates before the FCA.
Wednesday 16 December 2020
Episode 20
Iyoma has an encounter with Dabota. Naf finds out a truth that changes his reality. Nanle buckles and betrays Terfa.
Thursday 17 December 2020
Episode 21
Abimbola challenges Naf, then chickens out. Diana remembers. Terfa deals with the aftermath of Nanle's decision.
Friday 18 December 2020
Episode 22
Lasisi tries to get his mother back. Dabota gets some visitors. News of Terfa's arrest spreads.
Saturday 19 December 2020
Episode 23
Jesse and Tivdo prepare for their trip. Terfa's news affects the Gyado family and plans. Diana makes a discovery.
Sunday 20 December 2020
Episode 24
Tivdo and Jesse's relationship hits the rocks. Terfa is released. Tobore proves sanity is overrated.
---
Monday 21 December 2020
Episode 25
Terfa and Abimbola's misdeed comes back to haunt them. Tallulah offers her help. New evidence is found in the case of the Malafas.
Tuesday 22 December 2020
Episode 26
Tivdo moves out of his father's house. Naf is able to process his mother's release. Terfa learns of Nanle's betrayal.
Wednesday 23 December 2020
Episode 27
Terfa changes the relationship status with The Jangfas. Jesse makes a decision. Terfa realises he is in more trouble than he thought.
Thursday 24 December 2020
Episode 28
Leon and Iyoma decide to keep it professional. Naf is worried about Jesse. Ehi stands her ground about moving out.
Friday 25 December 2020
Episode 29
Crystal tightens her noose. Nse might have something up her sleeve. Tobore starts to reveal his true colours to Nanle.
Saturday 26 December 2020
Episode 30
Dabota faces off with Abimbola. Tobore finds the mole in his operation. Tivdo proposes to Jesse.
Sunday 27 December 2020
Episode 31
Jesse plans a surprise party and gets a surprise of her own. Tallulah gets a new assignment. Abimbola and Ofure face off. Dabota spills a few secrets.
---
Monday 28 December 2020
Episode 32
Nse fails to persuade Amani. Tivdo is in trouble. Jesse chooses herself first.
Tuesday 29 December 2020
Episode 33
Iyoma wants to know the truth. Terfa finds common ground with Agent Mbanefo. Zua heats things up for Tivdo and Jesse.
Wednesday 30 December 2020
Episode 34
Iyoma goes digging and finds more questions than answers. Diana stumbles upon a bombshell. Ofure declares war on Abimbola.
Thursday 31 December 2020
Episode 35
Iyoma meets with Dabota. Nanle snitches on Tobore. Mrs. Gyado moves into her matrimonial home.
---
Unbroken airs on Novela Magic from Mondays to Sundays at 21h00 with repeats throughout the day.