Unbroken Teasers – April 2021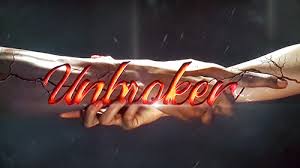 We (keportal Team) pleased to inform you about Unbroken Teasers – April  2021
Thursday 1 April 2021
Episode 126
Tallulah books Tivdo a surprise appointment. Diana must pay another installment on her debt to Tobore. Jesse draws a line with Tallulah.
Friday 2 April 2021
Episode 127
Zua asks Tivdo for a divorce. Tivdo learns what his sister is capable of. Dabota gets another message.
Saturday 3 April 2021
Episode 128
Iyoma is convinced Leon was assassinated. Diana must pay a huge price for her freedom. Nse gets her revenge.
Sunday 4 April 2021
Episode 129
Things go horribly wrong as Diana tries to fulfill her end of the bargain. Sadiya makes a new enemy in Tobore.
---
Monday 5 April 2021
Episode 130
Zua takes the fight to Tallulah. There's something fishy about Marcus. Maria is ready to go down and take Ofure along with her.
Tuesday 6 April 2021
Episode 131
Tallulah faces off with Jesse. Ofure straightens up Maria. Dabota disappears.
Wednesday 7 April 2021
Episode 132
Tivdo and Ademide meet again. Tallulah refuses to sell her inheritance. Dabota gets in trouble.
Thursday 8 April 2021
Episode 133
Tivdo visits Zua in the hospital. Diana begs Ohimai for help. Ademide promises not to betray Jesse.
Friday 9 April 2021
Episode 134
Abimbola gets her way. Scabadah's the new sheriff in town. Kiki and Ohimai try to keep Kosi safe.
Saturday 10 April 2021
Episode 135
Jesse makes another move against Tallulah. Abimbola and Ofure set out on a new mission. Tallulah joins forces with an unlikely party.
Sunday 11 April 2021
Episode 136
Ofure has doubts about Ademide. Scabadah tries to help Atinuke. Kiki sells her people out.
---
Monday 12 April 2021
Episode 137
Nse straightens Naf up. Jesse and Tallulah rumble. Scabadah handles Tobore's affairs.
Tuesday 13 April 2021
Episode 138
Naf and Tivdo finally bury the hatchet. Kiki makes her choice. Leyla gives herself a promotion with dastardly consequences.
Wednesday 14 April 2021
Episode 139
Zua gets a surprising visitor. FK stumbles upon shocking information that spells trouble for several parties.
Thursday 15 April 2021
Episode 140
Zua doesn't like Tivdo's surprise. Naf is desperate to heal old wounds. M.U's Gang get a surprise visitor.
Friday 16 April 2021
Episode 141
Ohimai is in trouble with Eddy. Kosi and Jesse make up. Jesse forgives Naf.
Saturday 17 April 2021
Episode 142
Kosi comes home. Jesse goes too far with Ofure. Ademide is back in.
Sunday 18 April 2021
Episode 143
Zua tries to get rid of her mum. Diana has another task. The Jangfa women and the Anase women have a face off.
---
Monday 19 April 2021
Episode 144
Naf decides to take drastic measures. Zua tells Tivdoo she's managing him. Trouble for Iyoma, Jesse and Tallulah.
Tuesday 20 April 2021
Episode 145
Tivdo realizes Tallulah might not be coming back. Stanlo asks Ohimai for help. Ofure worries about Jesse's whereabouts.
Wednesday 21 April 2021
Episode 146
The search for Jesse intensifies. Iyoma struggles with guilt. Jesse struggles to get through to Naf.
Thursday 22 April 2021
Episode 147
The search for Jesse continues. Zua comes home. Chukwudi answers to Scabadah for his actions.
Friday 23 April 2021
Episode 148
Ofure is losing her mind over Jesse's disappearance. Naf and Jesse square off. Scabadah gives Ohimai an assignment.
Saturday 24 April 2021
Episode 149
Naf and Jesse trash things. Ofure ambushes Maria. Ohimai gets a lead on Eddy.
Sunday 25 April 2021
Episode 150
Jesse is released from captivity. Ofure sees a man about a dog. Tobore returns.
---
Monday 26 April 2021
Episode 151
Tobore tries to save Tallulah. Tivdoo confronts his father over Tobore's dealings. Charity has itchy palms.
Tuesday 27 April 2021
Episode 152
Tobore reveals some shocking news to Jesse. Stanlo stands alone. Charity has plans to enjoy the Gyado's wealth.
Wednesday 28 April 2021
Episode 153
Jesse confronts Ofure. Ohimai begs Kosi for a favor.
Thursday 29 April 2021
Episode 154
Marcus spies on Iyoma for INTERPOL. Jesse asks Ademide for some timeout. Tallulah confronts Tobore.
Friday 30 April 2021
Episode 155
Zua tries to pick a fight with Tivdoo. Diana gives Ohimai some advice. Tobore threatens Ofure.
---
Unbroken airs on Novela Magic from Mondays to Sundays at 21h00 with repeats throughout the day.