Twist of Fate Teasers – December 2020 Episodes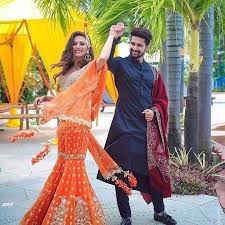 Coming up on Twist of Fate this December 2020:
Tuesday 1 December 2020
Episode 245
Tanu convinces Abhi to marry her the next day. Will she convince him to do so? Tanu rubs salt in Pragya's wounds.
Wednesday 2 December 2020
Episode 246
It is the day of Tanu and Abhi's wedding. Purab and Akash are not happy with the wedding taking place. Pragya does something that leaves Tanu gobsmacked.
Thursday 3 December 2020
Episode 247
Aliya's past comes back to haunt her. Pragya tries to make a deal with her enemy but things do not go as planned. Once more, Aliya gets herself in trouble.
Friday 4 December 2020
Episode 248
The family decides to send Aliya to Australia, where she cannot hurt anyone. Tanu sees Abhi embracing Pragya. Nikhil manipulates his way back into Abhi's good books.
Saturday 5 December 2020
Episode 249
Pragya receives a call from a stranger offering to help her. She gives her promises that lead Pragya to hopeless dreams.
Sunday 6 December 2020
Episode 250
Pragya goes to see the person that claimed to have evidence against Tanu. Pragya goes ahead to see Tanu even after finding out the truth.
---
Monday 7 December 2020
Episode 251
Things take a twist when Sarla arrives to save Pragya from Tanu's plans. Tanu gets caught up in her lies.
Tuesday 8 December 2020
Episode 252
The nurse at the hospital tries to prove that Tanu brought a man into the hospital as her husband. The situation later turns around in her favour.
Wednesday 9 December 2020
Episode 253
The family realise that the money from the safe is missing. Tanu sets a trap for Sarla. Pammi calls the police to investigate a crime that Tanu blames Sarla for.
Thursday 10 December 2020
Episode 254
Tanu turns the story around and blames Pragya for the theft. Sarla admits to having stolen the money to save Pragya's marriage.  Sarla decides to leave the house to avoid any further complications.
Friday 11 December 2020
Episode 255
Kulpreet's condition deteriorates.  It appears that a health crisis will bring out the truth about Tanu. Will she manage to get herself out of this situation?
Saturday 12 December 2020
Episode 256
No teaser available.
Sunday 13 December 2020
Episode 257
No teaser available.
---
Monday 14 December 2020
Episode 258
Abhi and Pragya share a romantic moment at her birthday celebration. Tanu tries to instigate Abhi against Pragya but her plans do not work. Tanu and Nikhil set up Pragya and portrays her as having an affair.
Tuesday 15 December 2020
Episode 259
Tanu accuses Pragya of cheating in front of guests attending her birthday party. Abhi falls for Tanu's tricks. Once more, Pragya and Abhi's relationship is tested.
Wednesday 16 December 2020
Episode 260
Abhi invites the man claiming to be Pragya's boyfriend to stay with them for a few days. Could Abhi be giving Nikhil and Tanu a chance to go against Pragya?
Thursday 17 December 2020
Episode 261
Tanu spikes Pragya's drink and later fulfils her plans to ruin Pragya's reputation. Will Tanu's plans work this time?
Friday 18 December 2020
Episode 262
Purab saves Pragya from an attack that could've broken Pragya and Abhi's marriage. Pragya bumps into a gynaecologist friend and she secretly does a DNA test to reveal Tanu's lies.
Saturday 19 December 2020
Episode 263
Abhi asks Tanu to leave the house. Sheila, the gynaecologist, turns her back on Pragya. Pragya follows Nikhil to where he has hidden Pari. She tries to rescue her but Nikhil gets in the way.
Sunday 20 December 2020
Episode 264
Abhi asks Tanu to leave the house. Sheila, the gynaecologist, turns her back on Pragya. Pragya follows Nikhil to where he has hidden Pari. She tries to rescue her but Nikhil gets in the way.
---
Monday 21 December 2020
Episode 265
Pragya finds herself in a much worse situation after trying to help Pari. Sarla finds out that the only way to save Pragya is by ending her daughter and Abhi's relationship.
Tuesday 22 December 2020
Episode 266
Daljeet reveals to Kulpreet the reason behind giving Abhi the divorce papers. Abhi takes the decision to break ties with Pragya. Can their relationship be repaired?
Wednesday 23 December 2020
Episode 267
Nikhil and Tanu try to kill Pragya, but instead of her, their lives end up in danger. Even after everything they have done to her, Pragya saves Nikhil and Tanu's lives. Tanu tells the family that she has lost her child.
Thursday 24 December 2020
Episode 268
Kulpreet threatens to leave Abhi if he decides to let go of his relationship with Pragya. Pragya gets evidence against the three musketeers.
Friday 25 December 2020
Episode 269
Pragya tries to show Abhi the evidence against Tanu but Abhi refuses to give her a chance. How will Pragya be able prove her innocence?
Saturday 26 December 2020
Episode 270
Pragya reveals the truth to Abhi. Will he believe her this time? The three evil muskateers plan Pragya's murder – Purab overhears then conversating.
Sunday 27 December 2020
Episode 271
Pragya finds out that Abhi's life is in danger. Aliya and Tanu realise that the trap laid for Pragya has struck Abhi.
---
Monday 28 December 2020
Episode 272
Abhi and Pragya prove that love truly conquers all. Pragya receives the best news of her life. Will this be the beginning of their happy ever after?
Tuesday 29 December 2020
Episode 273
Season Finale!
Pragya receives devastating news about Abhi. Aliya and Tanu take advantage of Abhi's condition and throw Pragya out of the house. Could this be the end of Pragya and Abhi's love story?
---
A rebroadcast of Amma replaces Twist of Fate once it ends.
---
The reload of Twist of Fate airs on Zee World from Mondays to Sundays at 21h00.