How to Apply For Transnet Internship 2023/2024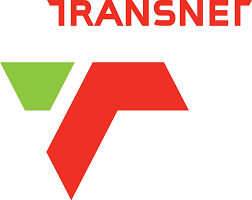 Transnet Internship 2023/2024 online Application, internship requirements, eligibility, application form pdf download, application deadline, wage scale, sample interview questions, and more are all covered.
Are you looking for a South African Internship Programme 2023? The Transnet Internships Program is now accepting applications. Below is a breakdown of the steps you'll need to take to finish the application.
An internship is a brief period of work experience provided by a company for a specific purpose. Internships are employed in a variety of settings, including corporations, non-profits, and government entities. Students and graduates who want to develop relevant skills and experience in a specific field generally participate in them.
Transnet invites applications from suitably qualified and unemployed graduates to apply for the 2023 / 2023 Internship Opportunities. The pupose of the Programme is to develop a pipeline for key roles within Transnet Port Terminals (TPT) through a structured 24-month training programme.
The programme seeks to place Young Professional in specific areas within TPT according to their academic background, career aspirations and business requirements.
The following Internship Opportunities are open for applications:
Young Professional in Training (Finance)
Degree or Diploma in:
Accounting,
Cost and Management Accounting,
Finance
or related qualification
Train Assistant Interns
Grade 12 with pure Mathematics and/or Physical Science
Be prepared to successfully undergo Train Assistant duties (theoretical and practical) so as to be certified to work independently as a Train Assistant.
Skills and Competencies:
Ability to communicate effectively, both verbally and written
Must have good administration and organization skills and the ability to handle multiple tasks
Ability to perform within an integrated team environment
Good interpersonal skills
Professional attitude and a willingness to learn
Good time management
Transnet Internship Application Procedures | Application Link 
Respective of race, color, age, national origin, religion, gender identity, protected veteran status, disability, or other protected status, all qualified applications will be considered.
Click Here to Apply Online for the Transnet Internship
Young Professional in Training (Finance)
Apply Online for the Young Professional in Training (Finance) Programme 2023 / 2024
Train Assistant Intern
Location: Komatipoort, Mpumalanga
Apply Online for the Transnet: Train Assistant Internship Programme 2023 / 2024
However, if you have any queries Regarding Transnet Internship kindly leave a comment below and we shall provide you with the information you need As soon as possible.