The River 2 on Mzansi Magic Teasers – February 2021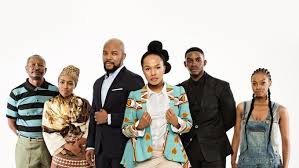 Monday 1 February 2021
Episode 91
Regifting
A lot of tears are falling in Refilwe because of an old enemy and Lindani struggles to adjust to the brave new world he's entered.
Tuesday 2 February 2021
Episode 92
Toothless Dog
An old enemy rubs Lindiwe's nose in her setbacks and Lindani girds his loins for the big task ahead.
Wednesday 3 February 2021
Episode 93
Happy Birthday!
Nomonde redefines the meaning of kicking a dog when it's down.
Thursday 4 February 2021
Episode 94
Alone
Nomonde makes a surprising discovery and Lindiwe's options get narrower.
Friday 5 February 2021
Episode 95
Feel the Burn
Tumi gets even with Lindiwe while Nomonde makes a bold move.
---
Monday 8 February 2021
Episode 96
House on Fire!
Tragedy brings heroes out of the most unexpected places, and the Mokoena siblings have tough decisions to make.
Tuesday 9 February 2021
Episode 97
Mea Culpa
News of the shack tragedy spread across Refilwe and Tumi finds herself at a crossroads.
Wednesday 10 February 2021
Episode 98
Old Devil, New Angel
Detective Tshabalala has to face his past misdeeds while juggling the person, and the profession brings new personal challenges for Nomonde.
Thursday 11 February 2021
Episode 99
The Good Samaritan
Lindani offers to help Nomonde save the day and Flora is full of surprises.
Friday 12 February 2021
Episode 100
Born Again
Zweli makes a shocking discovery about Nomonde and Zolani is left off-kilter by all the changes in his life.
---
Monday 15 February 2021
Episode 101
Wolf in Sheeps Clothing
Nomonde manages to turn around her situation, while Zolani is nearly driven mad by the new world that surrounds him.
Tuesday 16 February 2021
Episode 102
All that Glitters
Cobra gets a taste of a high life he's always yearned for, and Nomonde is challenged to get out of her comfort zone.
Wednesday 17 February 2021
Episode 103
Food for Everybody
Not one to be greedy, Cobra calls upon an old friend to share his good life with. Nomonde finds herself in a situation she would rather not be in.
Thursday 18 February 2021
Episode 104
Team Sports
Lindani puts Nomonde on the spot and Cobra starts swimming with deadly sharks.
Friday 19 February 2021
Episode 105
Deals & Denials
It's two steps forward and two steps back for Nomonde while Paulina gets dragged into another mess created by the man she once thought she'd spend the rest of her life with.
---
Monday 22 February 2021
Episode 106
Heartbreak Hotel
Nomonde's world is in disarray and Cobra's rise threatens to awaken an old enemy.
Tuesday 23 February 2021
Episode 107
Warning Shots
Nomonde lands in hot water and Lindiwe sets her snares.
Wednesday 24 February 2021
Episode 108
Last Days of Love
Lindani is forced to face the reality of his situation, while Paulina realises the kind of world she has gotten herself into.
Thursday 25 February 2021
Episode 109
Out with the Old
Cobra is seduced by the promise of a new life and Nomonde takes bold new steps for Khanyisa Diamonds.
Friday 26 February 2021
Episode 110
Goodness, Mercy & Gail
An experienced criminal takes an interest in Cobra's business ventures. Detective Tshabalala has an unpleasant surprised for Zweli.
---
Season 2 of The River airs on Mzansi Magic from Mondays to Fridays at 19h00.