The River 2 on Mzansi Magic Teasers – Episodes For December 2020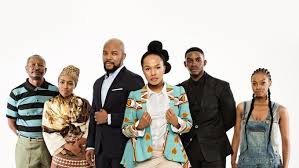 Coming up on The River this December 2020
Tuesday 1 December 2020
Episode 47
Mother vs Son!
Things get very heated in court as an important witness is put in the hot seat. The Mokoena household sees new levels of betrayal.
Wednesday 2 December 2020
Episode 48
Fragile Ties
Sandra steals the prosecution's shine and Lindani is caught off guard by reactions to what happened to his sister.
Thursday 3 December 2020
Episode 49
Chains that Bind
Sandra Stein goes on the attack once again and Cobra's stubbornness causes a rift between Lindani and Tumi.
Friday 4 December 2020
Episode 50
Discovery
Lindiwe's boat is rocked by some technicality, and Paulina must face some unpleasant facts about her relationship with Cobra.
---
Monday 7 December 2020
Episode 51
Flora takes a Stand!
The case is still underway, with another one of Lindiwe's former trusted allies taking the stand. Angel has a surprise for all the men in her life.
Tuesday 8 December 2020
Episode 52
Badges and Leashes!
Lindiwe has more surprises in store for Zweli, just as Angel tightens the leash on Cobra.
Wednesday 9 December 2020
Episode 53
Unmasked
Zweli makes a surprising choice about Lindiwe. Cobra takes drastic action which leaves one of the women in his life happy, and the other one unhappy.
Thursday 10 December 2020
Episode 54
Walls Closing In
Lindiwe's version of what caused her to be in this situation in the first place, presents them with dangerous scenarios.
Friday 11 December 2020
Episode 55
The Witness
An unexpected witness gives a testimony that leaves everyone feeling shocked. Cobra gets a delivery that makes him regret the decisions of his past.
---
Monday 14 December 2020
Episode 56
Why Zweli, Why?
Lindiwe's court case takes yet another baffling turn and Cobra finally realises it's time to grow up.
Tuesday 15 December 2020
Episode 57
The devil in my Shack!
Lindani finds an unwelcome visitor at his door and Flora discovers that no good deed goes unpunished.
Wednesday 16 December 2020
Episode 58
Dark Night of the Soul
Flora opens Cobra's eyes while the entire direction of the trial changes.
Thursday 17 December 2020
Episode 59
The Outcast
Court becomes heated as two titans face off. Tumi's friends and family rally around her after she is dealt a rough hand.
Friday 18 December 2020
Episode 60
Senzeni Na?
Tumi has a heartbreaking confrontation with someone she has trusted her whole life. Heart strings are tugged as Sandra plays her trump card in Lindiwe's defence.
---
Monday 21 December 2020
Episode 61
Unstoppable Inferno!
Chaos erupts in court and the Mokoenas continue to grapple with biases in the justice system.
Tuesday 22 December 2020
Episode 62
Order in Court!
The prosecution is getting more and more frustrated by the events taking place in court, while Lindiwe seems to be revelling in it.
Wednesday 23 December 2020
Episode 63
Icon Living!
An icon is born in the most unlikely of circumstances.
Thursday 24 December 2020
Episode 64
Weed Whacking!
Tumi tries to stop herself from drowning in sorrow and Flora breaks a promise.
Friday 25 December 2020
Episode 65
The Shocking Verdict!
Zweli makes a discovery that could change everything, while Refilwe residents put their last shreds of hope in the justice system.
---
Monday 28 December 2020
Episode 66
The Fall Of A Queen!
More turmoil lies ahead for the Dikanas and the Mokoenas find themselves at the centre of another Refilwe furore.
Tuesday 29 December 2020
Episode 67
No Rainbows!
The Dikanas are left to pick up the pieces after their parents' drastic decision, meanwhile Refilwe residents are reeling after a community tragedy.
Wednesday 30 December 2020
Episode 68
Man of the People
Cobra's powerful speech makes everyone see him in a new light. An angel of mercy arrives to help the Dikanas.
Thursday 31 December 2020
Episode 69
To Run Or Not To Run
Cobra makes a potentially life-changing decision. Zweli confides in a stranger.
---
Season 2 of The River airs on Mzansi Magic from Mondays to Fridays at 19h00.