The River 2 on Mzansi Magic Teasers – April 2021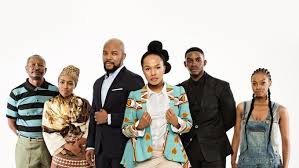 We (keportal Team) gladly inform you about The River 2 on Mzansi Magic Teasers – April 2021
Monday 1 March 2021
Episode 111
Where's my Tender?
Cobra is taken aback when someone he trusts does the unexpected.
Tuesday 2 March 2021
Episode 112
Similar but Opposite
Zolani stumbles upon some interesting information and Cobra is not prepared for how quickly business can sour relationships.
Wednesday 3 March 2021
Episode 113
Opening Taps!
Cobra faces a gun and nabs a big fish all in one day.
Thursday 4 March 2021
Episode 114
All Protocol Observed
Cobra realises he still has a lot to learn about how things are run in his new world, and Zweli edges a little further out of his comfort zone.
Friday 5 March 2021
Episode 115
Fak'imali Uzobona
Money talks cause tension between Cobra and his friends, while Zweli takes a chance on happiness.
---
Monday 8 March 2021
Episode 116
Holy Acrimony
Zweli gets a thrilling surprise in the mail while Cobra struggles keep Percy and Oupa in check.
Tuesday 9 March 2021
Episode 117
Emperors in New Clothes
Cobra shocks Tumi and Dimpho with new changes in their lives, and Lindiwe has a breakthrough with some of her family members.
Wednesday 10 March 2021
Episode 118
Watch your Back!
Cobra faces a dangerous enemy from within his circle and Zweli has to choose between following his heart and making his children happy.
Thursday 11 March 2021
Episode 119
Heroes of Refilwe
Lindiwe realises it was a mistake to underestimate her new opponent and Cobra lives in fear as some of his friends turn into foes.
Friday 12 March 2021
Episode 120
Green Eyed Monsters!
Lindiwe sporadically comes up with a plan to deal with a problem that seems to be getting bigger and bigger.
---
Monday 15 March 2021
Episode 121
At Your Own Risk
Lindiwe's plan backfires in a way that could get someone she cares about in harm's way, and a suspect in a shooting is named.
Tuesday 16 March 2021
Episode 122
A Leap of Faith
A major bombshell drops on Lindiwe and Gail while friends of a popular Refilwe resident set their hearts on revenge.
Wednesday 17 March 2021
Episode 123
All or Nothing
Zweli's new life goes to new heights while the residents of Refilwe battle to find the person that has turned their world upside down.
Thursday 18 March 2021
Episode 124
Don't believe the Hype
Tumi corners the mastermind behind the recent act of crime, and Gail is having second thoughts about her plans.
Friday 19 March 2021
Episode 125
Catfight!
An epic catfight breaks out when two enemies meet for the first time. Tumi goes to extremes to try and find the truth about who tried to destroy her family.
---
Monday 22 March 2021
Episode 126
Gatecrashers!
Lindiwe might have lost the battle, but she's not over the war yet.
Tuesday 23 March 2021
Episode 127
The Art of Manipulation
Lindiwe works on some of her family members to get what she wants. Detective Tshabalala throws Dora a curve ball that has her scrambling for survival.
Wednesday 24 March 2021
Episode 128
Homecoming
Dora fights to keep an innocent man behind bars and Lindiwe sets about working her way back into Zweli's life.
Thursday 25 March 2021
Episode 129
Montlenyane
Zolani and Lindiwe get ready to start afresh while Tumi and Dimpho find themselves trapped in their own home.
Friday 26 March 2021
Episode 130
One Must Die
Tumi decides to take on a familiar enemy, but who will come out alive? It's game on between Lindiwe and Gail at the Dikana mansion.
---
Monday 29 March 2021
Episode 131
Connoisseur
Cobra's troubles are just beginning, and Gail receives some back up, as she makes her move against Lindiwe.
Tuesday 30 March 2021
Episode 132
Karma
Everyone is shocked by the new friendship between two women who previously hated one another. Cobra fights to keep the little of what's left, but it may be too late.
Wednesday 31 March 2021
Episode 133
Nothing You Haven't Seen Before
Zolani is back to being Lindiwe's wingman and the cops resort to extreme measures to get rid of someone who has become a nuisance.
---
Season 2 of The River airs on Mzansi Magic from Mondays to Fridays at 19h00.