Sport Management Bursaries & Requirements 2021/2022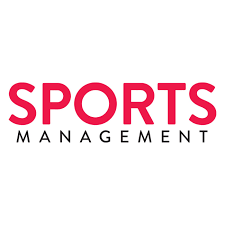 You want to further your studies but lack funds to continue? then Sport Management Bursaries would be a perfect way to pay for your studies Whether you're in your last year of school and thinking about joining University or College next year, if you have a good academic record then you're qualified to apply for a bursary or scholarship award.

We are pleased to keep you informed about the 2021 Sports Management Bursaries. Before applying for Sport Management Bursaries check whether you suit the instructions and meet the requirements as instructed.
Sport Management Bursaries are offered by institutions and companies to make it affordable for people to study who would otherwise not be able to do so.
These bursaries for sports management provides financial help for students with their studies.  Sport Management bursaries offer financial aid to candidates that show the desire to study management studies but have problems paying for their studies.
Bursaries for Sport Management in South Africa 2021
For companies giving sponsors for Bursaries for Sport Management, candidates can have a look at the following institutes for more information on their bursary programs.
Access Trust
Sun International
SASCOC
CATHSSETA
PSL Sport Application form
SRSA – Department of Sport and Recreation
WASA
Nelson Mandela Metropolitan University
Here are some of the most commonly found study fields if considering sport management:
Sport Science
Sport Management
Human movement Science
Exercise Science
Event Management
Sport & Recreation Studies
Project Management
Sport Management Bursaries Requirements
If you want to apply for a Sport Management Bursary, you have to find the specific requirements at the company offering these Bursaries. Down below you'll find the most common requirements but it can differ with every company/institution.
Applicants must be a South African citizen with a valid ID Book / ID Card.
Students must be able to prove the need for financial aid.
They must have outstanding academic records with English as one language.
You must prove your dedication and eagerness to follow this field of study.
A motivational letter no less than 250 words long needs to be added to your application.
Sport Management
If you are going to study Sports Management, great care is given to professional sports management as well as sports marketing.  With these skills candidates can become managers in wellness, sport or even fitness and work can be found within many industries.
Students gain national and international knowledge to improve their skills in sports marketing, exercise science, and sports management.
Opportunities available will range from sports agent/manager, sports sponsorship manager, manager of adventure sports, manager of sports programs and recreational facilities as well as consultants in the fitness industry.
Without a great interest in sport and recreation, a candidate cannot succeed in these fields of study.  Sports managers are required to coordinate and organize sports programs for athletes and add quality to their lives.
Recreational professionals, on the other hand, can work easily with groups or individuals.  They aid in the promotion of wellness, fitness, personal growth plus healthy lifestyle choices.
Studying Sports Management might not be for everyone, yo should prove through dedication to Sport.  Are you a health nut, so to speak?  Do you catch every game and know the names of every player on all the teams?  Do you practice a range of sports?  Then sport management could be a perfect fit for you.
FOR MORE INFORMATION
For more information don't hesitate to follow, Like Us on Facebook, Share, and get Sport Management Bursaries Latest update 2021
However, if you have any feelings regarding Sport Management Bursaries 2021 Please kindly DROP A COMMENT below and we will respond to it ASAP.