Sibanye Stillwater Learnerships 2023/2024 Application Portal, Requirements & Application Closing Date.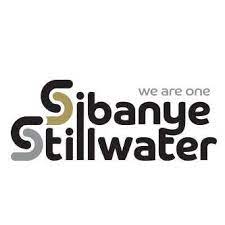 Here on this Educative Page, We Provide you with information about  Sibanye Stillwater Learnerships, as well as the prerequisites, eligibility, and application deadlines.
Are you looking for a South African Learnerships Programme 2023? Applicants who meet the requirements for the Sibanye Stillwater Learnership 2023 are welcome to apply. Below is a breakdown of the steps you'll need to take to finish the application.
Sibanye Stillwater Learnerships 
Are you interested in applying for Sibanye Stillwater learnerships? All information about the Sibanye Stillwater leadership application form, how to apply online, requirements, and the application closing date of 2023 can be found on Educative Page.
If you want to gain new skills and advance your profession, learnerships are a fantastic option. Learnerships for 2023 are already available, and we always have the most up-to-date information for you.
You will receive training toward a full qualification when you enroll in a Learnership Program, but you will not be required to pay study fees. In fact, you will be compensated in the form of a stipend when you apply for a Learnership. This means that you will be paid monthly while serving on the leadership team; the amount you will be paid is determined by the Learnership's academic level.
Sibanye Stillwater: Mining Engineering Learnership Opportunity 2023/2024
Beneficiaries of the Leaner Official A-Stream Career opportunity will receive a bursary and practical exposure (Learnership) on a full employment package with company benefits aligned with Sibanye-Stillwater Learner Official Scheme.  All tuition fees and books will be provided for by Sibanye-Stillwater.
Requirements:
Have a grade 12 Certificate with minimum English 5(60%+), Mathematics 5 (60%+), and Physical Science 5 (60%+)
Possess University Acceptance with an APS of 23 (Mid-year results will be provisionally considered if currently still studying)
Not currently be busy or have completed prior University studies
Reside in Driefontein Labour sending Area or local community
Be declared medically fit for the position and environment, as determined by a risk-based medical examination at the relevant Sibanye Stillwater Occupational Health Centre
The selection process will not be delayed to accommodate applicants whose screening process is delayed for whatever reason
Please note:
Applicants will need to undergo an interview process and psychometric assessment
Prospective candidates will be required to complete workplace orientation and underground exposure visits as part of the selection process
Final allocation is dependent on applicants obtaining an acceptance letter from the University of Johannesburg
All applicants will be subject to clearance screening by South African Police Services as required by the National Explosives Act
How to Apply  For Paramedic Learnerships 2023/2024
NB. Applicants must upload Proof of residence, CV and certified (SAPS) copies of ID and qualifications on their online application.
Apply Online for the Sibanye Stillwater: Mining Engineering Learnership Opportunity 2023/2024
For More Information
We are sure this Educative Page really helped you regarding the Paramedic Learnerships Application 2023. Don't hesitate to follow & Like Us on Facebook, in order to get Paramedic Learnerships latest information.
However, if you have any queries regarding Paramedic Learnerships kindly leave a comment below and we shall provide you with the information you need As soon as possible.