SANRAL Internship – How to Apply for 2022-2023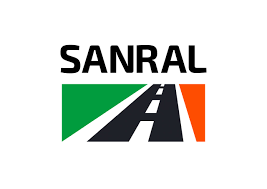 SANRAL Internship 2022/2023, How to apply online, internship requirements, eligibility, application form pdf download, application deadline, wage scale, sample interview questions, and more are all covered.
Are you looking for a South African Internship Programme 2022? The SANRAL Internships Program is now accepting applications. Below is a breakdown of the steps you'll need to take to finish the application.
SANRAL Internship 2022 Application Details
An internship is a brief period of work experience provided by a company for a specific purpose. Internships are employed in a variety of settings, including corporations, non-profits, and government entities. Students and graduates who want to develop relevant skills and experience in a specific field generally participate in them.
SANRAL is offering internships in various fields of study. These graduate opportunities is based at their head office in Eastern Region – Pietermaritzburg.
Graduate Development Policy which states that "SANRAL will continue to invest in resources which support work-based learning and the development of competencies to facilitate the registration of graduates as professionals within their respective professions"
Internship Fields
O & M : Administrator
Requirements
NQF Level 6 Qualification (Diploma) in Office Management, Business Administration or equivalent related qualification
D & C : Administrator
Requirements
NQF Level 6 Qualification (Diploma) in Office Management, Business Administration or equivalent related qualification
Stakeholder Engagement
Requirements
Bachelor's degree in Communication or Related qualification
Finance Internship
Requirements
Equivalent NQF Level 6 qualification in Accounting or Finance
HOW TO APPLY
Placements will be in accordance to SANRAL" s Internship policy therefore proximity of applicants to the relevant SANRAL Offices will be taken into consideration.
Employment reference checks are a requirement as part of SANRAL's recruitment and selection process. In order for SANRAL to conduct these checks a consent form needs to be completed and signed by the applicant.
As an applicant of this position, you authorize SANRAL to process all the information provided for the purpose of your application for the position as well as the verification and record-keeping of such credentials.
Please note that this is a confidential document and is intended for internal use by SANRAL's Human resources department only.
Please note that, communication will be limited to shortlisted candidates only.
If you do not hear from us within 21 days after the closing date, please consider your application as unsuccessful.
How to Apply  For SANRAL Internship 2022
Without regard to sex, race, color, age, national origin, religion, sexual orientation, gender identity, protected veteran status, disability, or other protected status, all qualified applications will be considered.
Click Here to Apply Online for the SANRAL Internship
For More Information
We are sure this awesome page really helped you regarding the SANRAL Internship Application 2022.
However, if you have any queries Regarding SANRAL Internship kindly leave a comment below and we shall provide you with the information you need As soon as possible.