Ring of Fire Teasers – November 2020 Full Episodes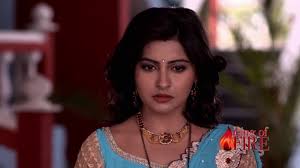 Back! 
Ring of Fire returned to Zee World on Wednesday, 25 November at 19h00 after going off-air because of the COVID lockdown.
It starts from the beginning again as a catch-up of what happened previously and will run into new episodes once the rebroadcast is complete.
We're republishing the teasers with the new dates to keep you in the loop.
If you missed it the first time round, you'll find everything you need to know by tapping here: And the moral of Zee World's new Ring of Fire is…
Comin' up in the first episodes:
Wednesday 25 November 2020
Episode 1
When marriages are arranged for one person, it tends to get dangerous and competitive.
Thursday 26 November 2020
Episode 2
Vikral breaks the news to his daughter about the man she is going to marry her. She is nervous while Anurag is busy trying to change his parent's minds about getting married.
Friday 27 November 2020
Episode 3
Revati finds out that Vidvaan has arranged for their son to marry an educated lady by the name of Srishti, she is devasted because Srishti does not come from a wealthy, respected family-like Ragini.
Saturday 28 November 2020
Episode 4
Ragini falls in love with Anurag the minute she lays her eyes on him, but he is appalled by her behaviour.
Sunday 29 November 2020
Episode 5
Srishti's life feels ruined as she gets stood up by her groom on their wedding day. Ragini is excited as she is getting married to Anurag.
---
Monday 30 November 2020
Episode 6
Anurag gets kidnapped by the Singh family to marry their daughter by force. Will he go through with it and will Ragini get what she wants?
---
Ring of Fire airs on Zee World from Mondays to Sundays at 19h00.