Ring of Fire Teasers – March 2021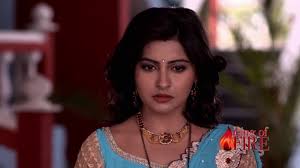 We (keportal Team) pleased to inform you about Ring of Fire Teasers – March 2021
Monday 1 March 2021
Episode 97
Shristi wishes for Ragini to return soon while the hooded figure keeps an eye on her.
Tuesday 2 March 2021
Episode 98
It's the day of the full moon and also Rajjo and Brijban's wedding. As the ceremony starts, Vishu sneaks away and meets with Shristi.
Wednesday 3 March 2021
Episode 99
Anurag and Parag reach the scene and help Ragini and Shristi break the wall. However, Anurag soon realizes Vishu is not breathing. Shristi hits Vishu's chest in frustration and brings him back to life.
Thursday 4 March 2021
Episode 100
Ragini asks Anurag to wait before telling the truth to Revati. She tells Anurag that his mom is already shattered, this would further break her down.
Friday 5 March 2021
Episode 101
What will Anurag do?
Saturday 6 March 2021
Episode 102
In a quick turn of events, Revati finds out about Anurag and Ragini. She is agitated and refuses to forgive them.
Sunday 7 March 2021
Episode 103
Both Brijvan and Rohini shout at Ragini and Shrishti, saying they dare not say a word.
---
Monday 8 March 2021
Episode 104
Anurag and Ragini and Vishu and Shristi get drunk and reach the house in an inebriated state much to Rohini's dismay.
Tuesday 9 March 2021
Episode 105
Revati hosts a tea party for her friends and is about to open the parcel in front of them. She tells them it is a gift from Vidhvan and he is always good with gifts.
Wednesday 10 March 2021
Episode 106
Ragini asks Vishu and Shrishti to become Shiv Parvati during the MahaShivratri function.
Thursday 11 March 2021
Episode 107
Shrishti is perplexed but Ragini convinces her and says she will look great with Vishu.