Pepsico Sales Learnerships 2022/2023 – How to Apply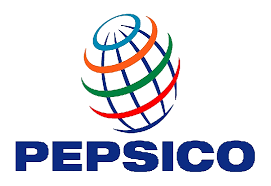 In order to be considered for a Pepsico Sales Learnerships in 2022, you must submit an Application, Know How to apply for Pepsico Sales Learnerships in 2022 and 2023, as well as the requirements, eligibility, and application dates.
Do you want to be a part of the South African Learnerships Programme 2022? Those who meet the qualifications for the Pepsico Sales Learnerships 2022 are encouraged to apply. The following is a list of the actions you'll need to complete the application.
PepsiCo South Africa is a proud business unit of our global organization with iconic brands such as Simba, Doritos, Weet-Bix, Liqui-Fruit, Ceres, Sasko, Safari, Spekko, and White Star and has outstanding success as an employer being awarded a Top Employer in South Africa by Top Employer Institute.
Apply now for the Pepsico Sales Learnership located in the following places:
IC: Heriotdale, Tswane, Robertville, Rustenburg, Vereeniging EC: Port Elizabeth, East London, George IE: Polokwane, Marble Hall, Tzaneen, Witbank, Ermelo, White River WC: Parow, Worcester, Hermanus KZN: Pinetown, Empangeni, Pietermaritzburg, Harrismith, Ladysmith IW: Bloem, Kimberley, Potch, Welkom, Vryburg
Applicants will go through a screening process and will be placed on a structured learning programme that includes theoretical and practical workplace experiential learning over a period of at least 12 months.
On successful completion of this learnership, learners will have a  sound understanding of marketing and brand management principles.
The programme builds practical competence in sales and negotiation skills, promotion techniques, optimization of customer satisfaction, handling customer complaints, working in a sales and marketing team, and compliance and legislative considerations.
Requirements
A valid code 8 or 10 Manual Driver's Licence
An active Bank account & SARS number
No experience required
A 3-year National Diploma or Degree in Sales or Marketing
Pepsico Sales Learnerships Application 2022
Would you like to apply for a paramedic learnership? The Educative Page has all the details on the paramedic leadership application form, including how to apply online, prerequisites, and the application deadline of 2022.
Learnerships are an excellent way to expand your skill set and develop your career. Learnerships for 2022 are currently available, and we always keep you up to date with the latest information.
When you participate in a Learnership Program, you will receive training toward a full qualification, but you will not be forced to pay study fees. When you apply for a Learnership, you will be reimbursed in the form of a stipend. This means that while working on the leadership team, you will be paid monthly; the amount you will be paid is decided by the Learnership's academic level.
PepsiCo South Africa, in partnership with Optimum Learning Technologies, is recruiting 37 Sales learners at different DCs nationally.
How to Apply  For Pepsico Sales Learnerships 2022/2023
Click Here to Apply for Pepsico Sales Learnerships
Applicants must also submit a valid copy of their ID and Certified copies of the highest education certificates.
All learners embarking on this qualification will obtain 139 credits.
Conclusion
However, if you have any queries Regarding Pepsico Sales Learnerships kindly leave a comment below and we shall provide you with the information you need As soon as possible.