National Student Financial Aid Scheme Application | The NSFAS Application Requirements 2023.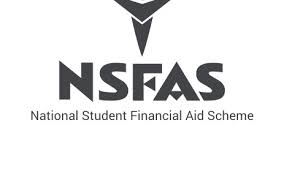 About NSFAS Bursary
The National Student Financial Aid Scheme (NSFAS) is a South African government student financial aid scheme that provides financial aid to poor undergraduate students to help pay for the cost of their tertiary education after finishing high school.
It is funded by the Department of Higher Education and Training. The program also manages bursaries such as the Funza Lushaka Teacher Bursary (for students pursuing a teaching qualification), DHET Disability Bursary, and other bursaries from the Sector Education and Training Authorities (SETAs).
NSFAS BURSARY REQUIREMENTS FOR APPLICATION
The following basic requirements must be met in order to apply for any of the NSFAS bursaries; applicants must:
Be South African citizens
Comply with the entry requirements set by the universities of their choice / have proof of registration or acceptance to said university
Once successfully awarded the bursary, students must pass all courses and complete the qualification within the minimum time frame prescribed by the particular university to avoid the risk of having to repay the bursary amount.
In some cases, bursars may be required to report their particular NSFAS bursary exam results in order to continue to receive funding.
All applications will require certified copies of the following:
ID document
Grade 12 results
Parent/guardian's ID and employment documents (salary slips/pensions slips if applicable/affidavit if unemployed)
Proof of university acceptance/registration
NSFAS Bursary Package
Unless otherwise stated, the bursary fund will allow for a portion of, if not all of, the following study-related costs:
Tuition
Accommodation
Meals
Travel
Prescribed books/study material
NSFAS 2023 REQUIREMENTS
Your own cellphone number and email address
Copy of your ID or birth certificate
ID copies of parents, guardian,s or spouse
Your proof of income or 1 year's IRP5 (if applicable)
Your parents, guardian, or spouse's proof of income
If you are a SASSA grant recipient, no proof of income will be required
Applicants with a disability must submit a completed and signed Disability Annexure A Form.
An applicant who is recognized as a Vulnerable Child by the Department of Social Development must provide a completed and signed Vulnerable Child Declaration and Consent Form.
INSTITUTIONS THAT NSFAS ACCEPT?
Students who are studying (or will be studying) at any of these 25 public universities or 50 TVET Colleges, in 2023, may apply:
Universities:
Cape Peninsula University of Technology
Central University of Technology
Durban University of Technology
Monash University
Nelson Mandela Metropolitan University
North West University
Rhodes University
Stellenbosch University
Tshwane University of Technology
University of Cape Town
University of Fort Hare
University of Johannesburg
University of Kwazulu Natal
University of Limpopo
University of Pretoria
University of South Africa
University of the Free State
University of the Western Cape
University of the Witwatersrand
University of Zululand
Vaal University of Technology
Walter Sisulu University
TVET Colleges:
Boland College
Buffalo City College
Capricorn College
Central Johannesburg College
Coastal KZN College
College of Cape Town
Eastcape Midlands College
Ehlanzeni College
Ekurhuleni East College
Elangemi College
Esayidi College
Ethekwini College
False Bay College
Gert Sibande College
Ikhala College
Ingwe College
King Hintsa College
King Sabata Dalindyebo College
Letaba College
Liphalale College
Lovedale College
Majuba College
Mnambithi College
Nkangala College
Northern Cape Rural College
Northern Cape Urban College
Northlink College
Orbit College
Port Elizabeth College
Sekhukhune College
South Cape College
South West Gauteng College
Tshwane North College
Tshwane South College
Umfolozi College
Umgungundlovu College
Vhembe College
Vuselela College
Waterberg College
West Coast College
HOW TO APPLY NSFAS 2023
NSFAS applications 2023 can be downloaded through the National Student Financial Aid Scheme website  visit the NSFAS website for instructions on how to apply online by clicking on the link below
National Student Financial Aid Scheme Official Website: https://www.nsfas.org.za/
For More Information
However, if you have any questions regarding the NSFAS Application 2023, Please kindly DROP A COMMENT below and we will respond to them as soon as possible.