How To Apply For National Museum Internship 2023-2024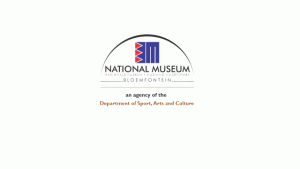 National Museum Internship 2023/2024 online Application, internship requirements, eligibility, application form pdf download, application deadline, wage scale, sample interview questions, and more are all covered.
Are you looking for a South African Internship Programme in 2023/2024? The National Museum Internships Program is now accepting applications. Below is a breakdown of the steps you'll need to take to finish the application.
An internship is a brief period of work experience provided by a company for a specific purpose. Internships are employed in a variety of settings, including corporations, non-profits, and government entities. Students and graduates who want to develop relevant skills and experience in a specific field generally participate in them.
National Museum INTERNSHIP
The National Museum, Bloemfontein invites applications for an 18 month internship placement in the Ornithology and Animal and Plant Systematics Department
Requirements:
Bachelor of Science degree. Preferably genetics and / or zoology and entomology.
A demonstrated interest in Ornithological research
Knowledge of database systems and experience with collections.
Research and writing skills
Computer literacy including proficiency in Word, Excel and Access.
Good planning and organisational skills
Good inter-personal relations.
Key Performance Areas:
Assist in departmental research projects which includes collecting specimens, conducting bird surveys and bird ringing.
Digitisation of heritage specimens and databasing
Research and write popular scientific posts and articles
Collections Management and Curation of bird specimens (taxidermy).
Recruitment Details:
Communication will be limited to the short-listed candidates only;
Short-listed candidates will be subjected to a comprehensive selection process;
The intern will receive a monthly stipend equivalent to their NQF level.
The National Museum is committed to Employment Equity and aims to attract and retain talented individuals to achieve its equity objectives. Therefore people from designated groups, including those with disabilities, are encouraged to apply.
The National Museum reserves the right not to fill an advertised position.
If you meet ALL the stated requirements, kindly e-mail or hand deliver your application with all following required documents including a covering letter, the National Museum application form, ,certified copies of your ID, qualifications and a comprehensive CV (including three contactable references) to: 

[email protected]

 or hand deliver at 36, Aliwal Street, Bloemfontein.
Applications not meeting the criteria as stated in the advert will be automatically disqualified.
Should you not hear from us within a month after the closing date, consider your application unsuccessful.
Closing date: 22 March 2023.
National Museum Internship Application | How To Apply 
Respective of race, color, age, national origin, religion, gender identity, protected veteran status, disability, or other protected status, all qualified applications will be considered.
Application Form Click On  PDF
Application Form Click On DOC
NOTE:
However, if you have any queries regarding National Museum Internship kindly leave a comment below and we shall provide you with the information you need As soon as possible.