Mehek 3 Teasers – Episodes for October 2020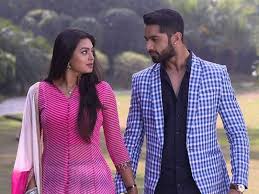 Read Below!
Thursday 1 October 2020
Episode 2
A harsh truth is being kept from Vandana about her true identity. Sanjana is released from jail on bail and the Gabela family is unaware of this.
Friday 2 October 2020
Episode 3
Aunt Kanta can't come to terms with the fact that Shaurya is getting remarried as she still blames him for the loss of Mehek. Sanjana manages to make her way back into the Gabela family home to try and make amends for all the wrongs she has done to them.
---
Monday 5 October 2020
Episode 4
Shaurya obsesses over the memory of Mehek. Archie persists on her quest to win Shaurya's love. Leleti manages to get a glimpse of the new helper's face and realises its Sanjana that has come to care for her.
Tuesday 6 October 2020
Episode 5
Archie realises the impeccable resemblance between Vandana and Mehek. It's Diwali celebrations and Mala's secret is almost out.
Wednesday 7 October 2020
Episode 6
The Sharma's are oblivious to Archie's devious ways. Shaurya believes that he saw Mehek. Sanjana has special oils made to help cure Leleti's paralysis.
Thursday 8 October 2020
Episode 7
Will Vandana regain her memory again. Karuna prepares for Shaurya's wedding day. As Leleti shows the first signs of recovery she exposes Mala's real identity.
Friday 9 October 2020
Episode 8
Shaurya and everyone is certain that Mehek is still alive. The Gabela family is torn between wanting Leleti to recover and Sanjana's return to the house.
---
Monday 12 October 2020
Episode 9
Archie stops at nothing to hide the truth about Vandana's true identity. Sanjana is back in the Gabela home and Eddie wants her to be treated as family by all.
Tuesday 13 October 2020
Episode 10
Aunt Kanta and Shaurya work hand in hand to prove that Vandana is really Mehek. Sanjana is back to her old evil ways trying to come between Dennis and Priya. Sanjana's being in the Gabela home is creating a rift between all family members.
Wednesday 14 October 2020
Episode 11
Vandana begins to see a flashback of a past life. Shaurya tries his best to show Vandana that she truly is Mehek.
Thursday 15 October 2020
Episode 12
Mandaar keeps working with Archie to hide Vandana's true identity. Aunt Kanta sees Mandaar's strange behaviour.
Friday 16 October 2020
Episode 13
Archie is upset as her plans keep getting messed up. Vicky helps Shaurya as they try to prove Mandaar's sinister ways.
---
Monday 19 October 2020
Episode 14
Shaurya feels forced to protect Mehek at all costs. Vandana is still not aware of her true identity.
Tuesday 20 October 2020
Episode 15
Mandaar uses Neeve to get Shaurya to bring Vandana back to him. The Sharma's and the Khanna's are adamant that Mehek is alive.
Wednesday 21 October 2020
Episode 16
Archie begins to manipulate Mandaar's mom to get her objective across. Shaurya cuts all ties with Archie. Eddie has to make a difficult decision to save his wife's life.
Thursday 22 October 2020
Episode 17
The Gabela online business is back in operation and Sanjana confesses to her obsession with Karan. Vandana starts her first day at White Chillies Restaurant. Archie isn't taking her break up with Shaurya well.
Friday 23 October 2020
Episode 18
Norah falls for Sanjana's tricks once again. Vandana begins to have vivid flashbacks about her past as Mehek.
---
Monday 26 October 2020
Episode 19
Dennis struggles to express his feelings to Priya; and Norah has some ideas for him. Shaurya uses another tactic to get Mehek to regain her memory. Will it work this time round?
Tuesday 27 October 2020
Episode 20
Sanjana's work of manipulation gets in between Norah and Karan's relationship. Mehek's life is in danger as Archie stops at nothing to end it. Mandhar is released from jail.
Wednesday 28 October 2020
Episode 21
Dennis has a heart felt conversation with Priya to save their relationship. Archie and Mandhar plot to get Mehek out of Shaurya's life for good. Mehek battles with her memory loss… will she ever regain it?
Thursday 29 October 2020
Episode 22
It's Dennis's turn to advise Norah about the matters of the heart. Shaurya attempts once again to remind Mehek who she really is.
Friday 30 October 2020
Episode 23
Eddie is back in India and has devastating news for his children. Mandhar's impulsive anger takes him down another terrible path. Will Shaurya and Mehek ever reunite?
---
The reload of Mehek airs on Zee World from Mondays to Fridays at 17h00.