Mehek 3 Teasers – November 2020 Episodes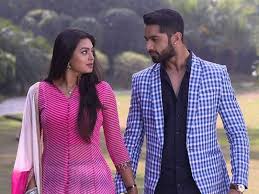 Read Below
Monday 2 November 2020
Episode 24
Dennis is distraught after learning of what happened with his mother back in Africa. A loss of another life from Mandhar's hands… even his own mother has turned against him.
Tuesday 3 November 2020
Episode 25
Dennis is angry with Eddie for not informing him about Leleti's death. Mehek's realisation of her true identity plays catalyst to a turn of events.
Wednesday 4 November 2020
Episode 26
Dennis blames Eddie for Leleti's death. Archie is being haunted by her past indiscretions. Will they succeed in getting the truth out of her?
Thursday 5 November 2020
Episode 27
Priya tries to comfort Dennis in his time of sorrow. Meanwhile, Karan pursues his investigation into Leleti's death. Shaurya saves Mehek's life. Nehal's secret is revealed and the Sharma's are disappointed.
Friday 6 November 2020
Episode 28
Priya goes out of her way to cheer up Dennis after Leleti's death. Shaurya expresses his true feelings about Vicky and Nehal's relationship.
---
Monday 9 November 2020
Episode 29
Amit starts to see Sanjana's true colours after a meeting with Norah. The Khanna's lives are in grave danger – will Shaurya be able to save his family in time?
Tuesday 10 November 2020
Episode 30
Karan is confident he will be able to prove that Sanjana is guilty of murdering Leleti. Shaurya's behaviour is beginning to worry Mehek. The neighbours are prying about whether Nehal is pregnant or not.
Wednesday 11 November 2020
Episode 31
Karan meets with the Doctor to collect evidence agains Sanjana. Nehal doesn't appreciate the way that Shaurya treats Vicky. Shaurya's life is at stake and no one is the wiser.
Thursday 12 November 2020
Episode 32
Karan and Norah's relationship sufferes at the hands of Sanjana. Shaurya apologises to Dennis for having mistreated Priya. Aunt Dolly thinks Nehal is not worthy to join the Khanna family. Nehal feels like Mehek is treated better than she is.
Friday 13 November 2020
Episode 33
Eddie's grief finally catches up with him following Leleti's death. It's Nehal and Vicky's wedding day. Armaan is adamant in his mission.
---
Monday 16 November 2020
Episode 34
Dennis and Eddie's relationship gets better after Eddie's health scare. Neeve's life is in grave danger. Vicky and Nehal can see that something is off with Naleeni – will they be able to find out the truth?
Tuesday 17 November 2020
Episode 35
The Gabelas are happy at the news of Eddie's discharge from hospital. Disaster will strike soon at White Chillies. Mehek is confused about Shaurya's behaviour.
Wednesday 18 November 2020
Episode 36
Karan and Norah join forces to try to prove Sanjana's guilt. It's a matter of life and death as Shaurya's attempt to stop Armaan in his ways looks impossible.
Thursday 19 November 2020
Episode 37
Khanna helps Eddie secure funding for his online business. Shaurya manages to escape but will he get there in time to save everyone from the terrorist attack?
Friday 20 November 2020
Episode 38
Sanjana is surprised and confused that Norah might be falling for someone else. Mehek and Nehal keep an eye on Naleeni as her recent activities are quite suspicious.
---
Monday 23 November 2020
Episode 39
Karan tries his best to get Sanjana's confession. Mehek confronts Naleeni about her participation in Armaan's plans. PD is shaken by what she has just witnessed.
Tuesday 24 November 2020
Episode 40
The Gabela online business is in trouble and needs a miracle to fix. The hearts of the Sharma family have been broken as they lose a loved one. Naleeni's only hope is to ask Mehek for help.
Wednesday 25 November 2020
Episode 41
Khanna meets with Eddie to bring him a bit of good news for his online business. Mehek is aware that Shaurya is lying to her. Will she realise that she is living with an imposter?
Thursday 26 November 2020
Episode 42
Karan and Norah carry on with their game of trying to fool Sanjana in their attempts to get a confession from her. Kanta and Nehal help Mehek in her quest as she searches for the truth about Shaurya.
Friday 27 November 2020
Episode 43
Dennis tells Priya that he doesn't want to know about her past relationships and Priya abides. Mehek makes her move to save Shaurya from captivity. Abbajaan and Armaan are not seeing eye-to-eye.
---
Monday 30 November 2020
Episode 44
It's a big night for Priya and Dennis. Dennis has a special surprise for them for the night. Abbajaan has his suspicions about Nahida. Shaurya and Mehek make a plan to save Neeve.
---
The reload of Mehek airs on Zee World from Mondays to Fridays at 17h00.