Mehek 3 Teasers – December 2020 Episodes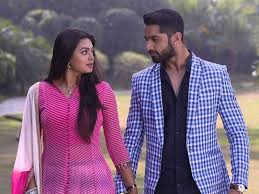 Coming up on Mehek this December 2020:
Tuesday 1 December 2020
Episode 45
Priya is ecstatic about the engagement but there is a secret that she needs to share with Dennis. Armaan has put all his trust in Nahida. Shaurya has a great idea to save everyone from the terrorists.
Wednesday 2 December 2020
Episode 46
The Gabela online business deals with yet another blow when a devastating fire destroys all their material. It's a fight to the death as Mehek and Shaurya execute their escape plan. Will they get away unharmed?
Thursday 3 December 2020
Episode 47
Could Amit be falling for Norah for real now? Aunt Dolly is suspicious about Mehek and Shaurya's guests. Abbajaan and Armaan are determined to make their plan a success.
Friday 4 December 2020
Episode 48
Karan is working on getting Sanjana to confirm she had a hand in the factory burning down. Shaurya and Mehek set out to free everyone from Abbajaan and Armaan's terrorist attack. Will they be successful?
---
Monday 7 December 2020
Episode 49
Khanna does right by his word and secures an investor for the Gabela online business. Neeve is traumatised after being held captive. Shaurya and Mehek save the day just in the nick of time.
Tuesday 8 December 2020
Episode 50
Norah is feeling insecure now that Karan is spending a lot of time with Sanjana. After a close call to death, the Sharmas and the Khannas made it out unscathed. Balwant is still affected by PD's passing.
Wednesday 9 December 2020
Episode 51
Sanjana has turned the tables on Karan and things are not looking good for Karan's efforts. Aunt Dolly is suspicious about Anjali and her intentions. The Khannas are in a state of shock as the truth is revealed about Anjali.
Thursday 10 December 2020
Episode 52
Seema comforts Karan and assures him that what he is doing will soon be fruitful. Shaurya stands up to Hareesh. Anjali blames herself for the strife between Hareesh and Karuna.
Friday 11 December 2020
Episode 53
Karan finally gets the confession out of Sanjana and things might be turning right for him and Norah. Anjali's intentions are not what they seem to be. Karuna's overprotective nature over Anjali has blinded her judgement.
---
Monday 14 December 2020
Episode 54
Eddie is working towards relaunching the online business to keep Leleti's legacy alive. Anjali's antics cause a serious rift between Mehek and Karuna. The Sharma's have a big move in store for them.
Tuesday 15 December 2020
Episode 55
Karan is adamant that he has gained enough trust from Sanjana, but it seems Sanjana wants him to do more to prove his loyalty towards her. Karuna treats Mehek like an outcast because of Anjali. Mehek goes out of her way to help Anjali.
Wednesday 16 December 2020
Episode 56
Priya's troubled past doesn't seem to be going away with her former husband still troubling her. Anjali works her way through the Khanna family. Karuna's love for Anjali threatens the rest of her relationships.
Thursday 17 December 2020
Episode 57
Karan and Norah put on a show for Sanjana to persuade her that they despise each other. Bonds are broken as Karuna excommunicates those who love her the most. Dolly sees right through Anjali and her antics.
Friday 18 December 2020
Episode 58
Sanjana shares a deep secret with Karan. Could this be the evidence Karan has been looking for all this time? Shunned like outcasts, Shaurya and Mehek leave the Khanna household. While Anjali has Karuna wrapped around her finger.
---
Monday 21 December 2020
Episode 59
Teaser unavailable
Tuesday 22 December 2020
Episode 60
Priya tries to save her relationship with Dennis. Mehek has seen right through Anjali and her plan. Will she be able to show Shaurya and Karuna the truth?
Wednesday 23 December 2020
Episode 61
It seems Sanjana is a step ahead of Karan and the Gabelas.
Thursday 24 December 2020
Episode 62
Karan has Sanjana against the wall and on the verge of being arrested. Anjali strikes back hard and this time it is Meheks life that is at risk. Will Shaurya be able to save her in time?
Friday 25 December 2020
Episode 63
Karan is disappointed to lose evidence that could see Sanjana  behind bars for good. Anjali's actions towards the family will have dire consequences. Shaurya and Mehek have good news to share.
---
Monday 28 December 2020
Episode 64
Sanjana is off the hook yet once again but whose fault is it? Anjali's cunning ways place Shaurya and Mehek's unborn baby in danger. The Khannas have to fight with a united front.
Tuesday 29 December 2020
Episode 65
Sanjana proves to be way smarter especially after she has been arrested. Mehek and Dolly have become Anjali's servants. Aunt Kanta is concerned about Mehek and the rest of the family.
Wednesday 30 December 2020
Episode 66
Eight years later Dennis and Priya are happily married with a Norah and Eddie back in Africa. Mehek and Shaurya have reunited with the rest of the family. Vicky and Nehal welcome their bundles of joy.
Thursday 31 December 2020
Episode 67
Sanjana gives Karan an ultimatum regarding their relationship. Even behind bars Anjali plots for Mehek and Shaurya's ruin. Swetlana is back in the picture.
---
The reload of Mehek airs on Zee World from Mondays to Fridays at 17h00.