HOW TO APPLY FOR MARKETING INTERN POWER FASHION 2022-2023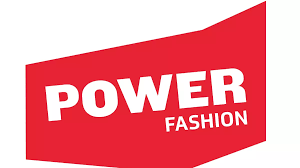 Marketing Intern Power Fashion 2022/2023 online Application, internship requirements, eligibility, application form pdf download, application deadline, wage scale, sample interview questions, and more are all covered.
Are you looking for a South African Internship Programme 2022? The Marketing Intern Power Fashion Program is now accepting applications. Below is a breakdown of the steps you'll need to take to finish the application.
An internship is a brief period of work experience provided by a company for a specific purpose. Internships are employed in a variety of settings, including corporations, non-profits, and government entities. Students and graduates who want to develop relevant skills and experience in a specific field generally participate in them.
MARKETING INTERN POWER FASHION 2022/2023
Marketing Intern for Power Fashion in Durban – for the period of 15th August to the 30th  November 2022 to assist with the additional workload that our Marketing department will face in the Busy High Summer Trade period.
The Mr. Price Group retails in more than 1400 stores in sub-Saharan Africa and parts of Africa through our 8-trading divisions Mr. Price, Mr. Price Home, Mr. Price Sport, Mr. Price Money, Miladys, Sheet Street, Power Fashion, and Yuppie Chef.
The purpose of the role will be to assist in the smooth delivery of new stores and re-launch the store's marketing campaigns.
The Candidate will assist in: 
Scouting & recruiting of Community Radio Stations for handover to Zixolise for negotiation
Follow-ups on administration (acknowledgments, quotes and invoices, proof of broadcast) from media suppliers and mall opportunities
Collating promotional material into per-store communication packs, for deploy
Monitor & report on on-time delivery of marketing collateral to specific stores
Following up on communications to Store Managers and Area managers for acknowledgment
Requisitions to center managements for approval of events with follow-ups
Requirements:
Marketing/Brand diploma or degree
Matric certificate
MARKETING INTERN POWER FASHION APPLICATION PROCEDURES | APPLICATION LINK 
Respective of race, color, age, national origin, religion, gender identity, protected veteran status, disability, or other protected status, all qualified applications will be considered.
Click Here to Apply Online for the Marketing Intern Power Fashion
NOTE:
However, if you have any queries Regarding Marketing Intern Power Fashion kindly leave a comment below and we shall provide you with the information you need As soon as possible.