Legacy Teasers – Full Episodes November 2020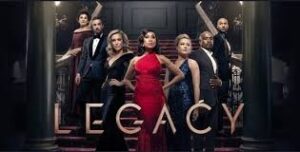 Monday 2 November 2020
Episode 25
What do you want?
Dineo is confused and angry to learn about SJ's secret. Msizi breaks every rule to bring someone powerful to his corner. Felicity is thrown by the price of someone's silence.
Tuesday 3 November 2020
Episode 26
Love and trust
Felicity's liaison with Stefan grows ever more dangerous as the truth catches up, while SJ's choices leave his family shocked.
Wednesday 4 November 2020
Episode 27
Loves labours pay off
Felicity turns the tables on John, while Msizi pulls off a masterstroke. Angelique has a change of heart.
Thursday 5 November 2020
Episode 28
A pregnant pause
Toya has huge news for SJ. Angelique and Msizi form conspiracies and plans, drawing an old friend back into their inner circle. Felicity and Stefan make a plan to get rid of an enemy for good.
---
Monday 9 November 2020
Episode 29
Rest in peace, Daddy
Petra thinks there's hope yet for her, but things are more complicated than that. Stefan finally delivers his report to the family on what happened to the man they love the most.
Tuesday 10 November 2020
Episode 30
Eat where tethered
Felicity and Stefan are on the rocks as John prepares to take what he wants. Petra draws strength from a letter written beyond the grave.
Wednesday 11 November 2020
Episode 31
The good Lord's work
Felicity discovers information that can help her a monkey off her back and buy herself freedom. SJ is still caught between a rock and a hard place.
Thursday 12 November 2020
Episode 32
Truth or dare!
Felicity resorts to unscrupulous tactics in her bid to have her way. SJ finds himself in hot water over a lie he told.
---
Monday 16 November 2020
Episode 33
Rig and rigour
Dineo and Angelique prove why an enemy of an enemy is a friend. Stefan and a former flame prepare a high-risk side hustle as Petra unwittingly covers for him.
Tuesday 17 November 2020
Episode 34
Play the player
Faced with an obstacle, Felicity strategizes a way that's close to home, to undermine an enemy. Petra and Willem watch helplessly as Stefan is drawn further under the influence of the troublesome friend.
Wednesday 18 November 2020
Episode 35
Taking candy from a baby
Felicity does the unthinkable to get Dineo to agree to something she's been against. Stefan gets way out of his depth when a business transaction goes wrong.
Thursday 19 November 2020
Episode  36
Free at last
Stefan puts his family in real danger. Felicity is convinced that she has won, but Dineo has other plans. Willem must make a devastating decision to save his son's future.
---
Monday 23 November 2020
Episode 37
Snowed under!
Dineo comes back at Felicity and takes her revenge. Stefan spins out as he puts Petra's life in danger.
Tuesday 24 November 2020
Episode 38
Lost
Dineo has an unexpected visitor and is forced to relive her past. Stefan goes to the end of the world to try and rescue Petra.
Wednesday 25 November 2020
Episode 39
Double-cross
Stefan finds himself in deeper waters than he can handle, prompting Willem to make new allies.
Thursday 26 November 2020
Episode 40
Towering inferno!
Stefan and a friend race the clock in a bid to rescue a family member. Petra comes up with an audacious plan that could either set them free or send them plummeting to their deaths.
---
Monday 30 November 2020
Episode 41