Legacy Teasers – Episodes February 2021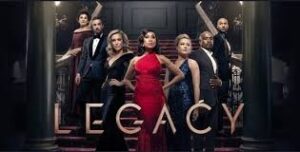 Monday 1 February 2021
Episode 77
Calling your bluff
Msizi calls Felicity's bluff, but she's eager to prove him wrong. Angelique pretends to be delightful at the dinner party for Anthony, when she has other motives.
Tuesday 2 February 2021
Episode 78
John Doe
Enemies are forced to work together to cover their tracks for the crime they committed. Angelique concocts a way to make her daughter see her love interest for who he is without breaking her heart.
Wednesday 3 February 2021
Episode 79
Two unshakable truths
A meeting with a wedding planner becomes a fiasco when Angelique attacks Anthony. When Felicity comes for dinner at the Potgieters, things get off to a rocky start.
Thursday 4 February 2021
Episode 80
Hi Fee, I'm back!
Just as things line up for Felicity, personally and professionally, there's a blast from her past. Things take an unexpected turn for Angelique and her two younger daughters when Dineo steps in.
---
Monday 8 February 2020
Episode 81
Familiar strangers
Willem has no idea what awaits him when he returns home. Felicity and the familiar stranger struggle to move forward.
Tuesday 9 February 2020
Episode 82
It's all business
With the help of Sanele, Willem starts a new and exciting business venture. Felicity tries to bond with the new man in her life, but fails dismally.
Wednesday 10 February 2020
Episode 83
The pain of regret
There seems to be a lot more Charlie's sudden appearance than meets the eye. Willem and his new business partner get off to a rocky start.
Thursday 11 February 2020
Episode 84
Where is my son?
When a new family member goes missing, Felicity is consumed with worry. Willem realises he will have to make some tough decisions if he really wants to change his life for his children's sake.
---
Monday 15 February 2021
Episode 85
Sins of the father
Gordon reveals the sordid details of why he hates a man who was once in Elizabeth's life. A family meeting to discuss a Price family member's fate ends with a shocking announcement.
Tuesday 16 February 2021
Episode 86
Save me from me!
Felicity and Charlie's impasse comes to a head when one life hangs in the balance. Willem finally wakes up to the rat stinking up his deal.
Wednesday 17 February 2021
Episode 87
Settling
After an ordeal, Felicity faces a difficult choice between a emotionally vulnerable family member, and the career she's worked so hard to build. When Willem's bakkie seller is revealed as a scammer, Sanele and Petra come up with a scheme for vengeance.
Thursday 18 February 2021
Episode 88
Scamsters
Felicity is seduced into a new start with Charlie and James, but fails to see the picture. Petra, Sanele and Willem exact delicious revenge on Jonathan the scam artist.
---
Monday 22 February 2021
Episode 89
Betrayals on the horizon
A new job opening at Legacy leaves Sanele and Petra excited. A former in-law wins the family over, except for Gordon and Angelique who remain skeptical of his sudden appearance in their lives.
Tuesday 23 February 2021
Episode 90
Get in, dig in, cash out
Sanele makes a shocking discovery about Petra that threatens their entire friendship. Father and son start putting their plan into action.
Wednesday 24 February 2021
Episode 91
Getting what's mine
Charlie's fact-finding mission proves easy but he gets thrown a curve ball. Petra and Sanele's friendship suffers another blow as the big day rapidly gets closer.
Thursday 25 February 2021
Episode 92
The manipulation game
James does his worst to turn son against mother. Petra and Sanele get the result of the interview, but it's not what they expected.