Isono Teasers – January 2021 Episodes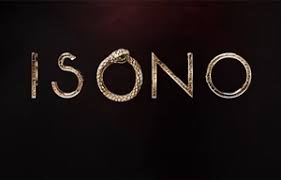 Monday 4 January 2021
Episode 57
Nameless tears
Mary and Jumima discover that a mystery person has been maintaining the burned orphanage grounds. Gabriel struggles to hide his secret guilt from Abiola.
Tuesday 5 January 2021
Episode 58
Bad decisions
Mncedisi shows his true colours when he deals with Makwande's place in Esther's life, Gabriel has trouble in his hands when a life is snubbed due to his doing and Simon and Millicent's woes worsen.
Wednesday 6 January 2021
Episode 59
Love pains
Gabriel tries to convince Mary to give Abednego the drugs so he can be safe. Mncedisi learns Nceba is running for the MEC post he wants and persuades Esther to sing at a launch event. Makwande's father convinces him to move out of Mam Lili's house and return home.
Thursday 7 January 2021
Episode 60
Betrayal
The drug world opens up again, putting Mary and Gabriel at odds with each other. Esther hides her feelings from Makwande, and Millicent speaks from the heart.
---
Monday 11 January 2021
Episode 61
Heartbreak and hardships
Gabriel fills Mary in on his plan to help Ab get leverage in jail, while Abiola petitions Mary to fight the drugs in the community. Mncedisi gets a special invitation from the minister. Love is in the air as Zakwe and Lesedi's bond intensifies.
Tuesday 12 January 2021
Episode 62
Mama knows best
Mary reignites her alliance with Abednego. Mncedisi is desperate for Mary's attention and sees an opportunity. Millicent's desperation for attention reaches scheming heights.
Wednesday 13 January 2021
Episode 63
The big Wi-fi launch
Millicent turns into an exploitative diva as she auditions dancers for her hosting night at Solacious. AB and Hashmi make a deal. Esther tones her image down in a bid to play supportive girlfriend to Mncedisi.
Thursday 14 January 2021
Episode 64
The kids
Gabriel is stuck with a difficult decision when he learns of Mary's plan. Esther and Mncedisi's relationship continues to disintegrate when she pushes him with her questions. Simon does his best to sabotage Millicent's party.
---
Monday 18 January 2021
Episode 65
Have you said your prayers?
It's show day at the prison and everyone is on edge. Mary's plans are dangerous and could land the kids in jail. Gabriel proves why he is always a step a head. Esther and Mncedisi grow further apart and Simon makes a dangerous deal.
Tuesday 19 January 2021
Episode 66
The last lamb brought back to the fold
Abednego feels his power return but needs to make sure that Gazati knows his place. Gabriel considers turning over a new leaf but Mary opens up to keep him on her side. Esther gets the sense that her relationship is speeding ahead of her. While Simon's party night is a chaotic mess.
Wednesday 20 January 2021
Episode 67
Taking chances
Mary tries to organise some positive press for herself but it doesn't go to plan. Gabriel decides to get baptised and Millicent exposes Simon to Noluthando forcing her to fire him.
Thursday 21 January 2021
Episode 68
Big decisions
Things become complicated in the prison over who the real boss is between Abednego and Hashmi. Lesedi struggles to make up her mind about the adoption and Simon seems to be losing out on his love interest.
---
Monday 25 January 2021
Episode 69
New life
Gabriel's attempt to turn a new leaf sours when Titi's manic episode blows up in public. Lesedi chooses the chance of a family over Zakwe. Hashmi is out for blood. Ab's turf is on shaky ground.
Tuesday 26 January 2021
Episode 70
Troubles waters
Redemption seems like a lost cause for Abiola when Gabriel discovers the Makinde family's deadly secret.
Wednesday 27 January 2021
Episode 71
You can never wake up
While Gabriel and Mary clash over his baptism and relationship with Abiola, Abednego makes an unusual ally in prison. Meanwhile, Esther tries to keep the Voice of Grace together when she learns that Lesedi is going to be adopted.
Thursday 28 January 2021
Episode 72
Broken Promises
Abednego rejects Gazati whilst Gabriel tries to help the Makindes but it all ends in tragedy. Lesedi receives a stinging blow and Simon is humiliated publicly.
---
Isono airs on BET from Mondays to Thursdays at 21h30. A repeat of the previous night's episode airs at 18h00 from Tuesdays to Fridays and the omnibus airs on Saturdays from 09h30.