Isono Teasers – Episodes for December 2020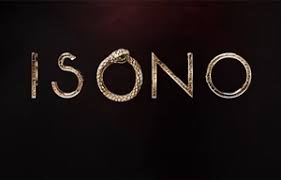 Coming up on Scandal! this December 2020:
Tuesday 1 December 2020
Episode 3705
Kgosi's luck turns but he is not pleased to find out in whose hands his future lies. Lerumo starts paying attention to a situation which he was initially dismissive of. Chevonne makes an impulsive suggestion which she then as quickly retracts. Dintle makes a choice that costs someone close to her.
Wednesday 2 December 2020
Episode 3706
Kgosi battles to keep his second chance from being derailed and Boniswa makes a chilling phone call.  Stokkies plans a huge surprise for Chevonne – but is it too huge? Big changes are announced at NFH that shock everyone.
Thursday 3 December 2020
Episode 3707
Boniswa is conflicted because of her daughter's anguish and Kgosi's past catches up with him when lives are put in danger. Stokkies is surprised when his surprise leads to an unexpected question. Chumani is caught between two alpha females.
Friday 4 December 2020
Episode 3708
Kgosi becomes a hero and Boniswa gives a mysterious contact a chilling order. Two love birds realise they have very different goals for their immediate future. Layla's blind-sided by a shocking shift in allegiance.
---
Monday 7 December 2020
Episode 3709
An SMS plucks the sun out of Xolile and Grace's day while Boniswa receives the confirmation she was hoping for. Stokkies is both buoyed and disappointed by his family. Layla starts applying pressure to make sure someone else fails.
Tuesday 8 December 2020
Episode 3710
Boniswa is very concerned when a piece of evidence does not surface and an illicit kiss is witnessed by Mlungisi. Stokkies plans a surprise which he believes will be a happy one. Dintle receives help from an unexpected source.
Wednesday 9 December 2020
Episode 3711
Mlungisi is unaware that what he has seen could land him in danger and Boniswa is alarmed by a family member's determination. A surprise arrival threatens Stokkies and Chevonne's happily ever after. Dintle abandons an attempt and draws a line in the sand.
Thursday 10 December 2020
Episode 3712
Mlungisi is surprised by a suspicious offer and Boniswa is accused of having horrible thoughts. Chevonne's mother is not thrilled to meet her counterpart. Layla makes an assumption which doesn't do her relationship any good.
Friday 11 December 2020
Episode 3713
Hlengiwe receives an anonymous tip-off and a new perspective spurs Xolile on but panics Boniswa. Chevonne makes it clear that she will not deviate from her path. Dintle uses her position to create a public spectacle.
---
Monday 14 December 2020
Episode 3714
Boniswa takes desperate action of a macabre nature and Simo becomes even more determined to protect his secret. A gesture of transparency from Chevonne results in a distressing change of heart. Layla doesn't get the support she's counting on from two important men in her life.
Tuesday 15 December 2020
Episode 3715
Mlungisi receives a very disturbing message and decides to take off the gloves. Stokkies believes a corner has been turned but Chevonne is not so sure she agrees. Work is not the only part of Layla's life where the cracks are starting to show.
Wednesday 16 December 2020
Episode 3716
Lindiwe is shown a surprising video and Grace receives devastating news. Chevonne's mother discovers she can't pull the wool over Stokkies' mother's eyes. Layla suspects her son may not be being entirely honest with her.
Thursday 17 December 2020
Episode 3717
Lerumo brings news which is contradicted by reality. Chevonne's mother gets an insight into Stokkies and Chevonne's relationship about which she does not reveal her feelings. Layla reaches the end of yet another road.
Friday 18 December 2020
Episode 3718
Boniswa deals with conflicting emotions of her own making and Grace makes a discovery that threatens to expose a secret. Stokkies unleashes his frustration over the life long habit of a loved one. Layla's suspicions are confirmed and she considers retaliation.
---
Monday 21 December 2020
Episode 3719
Lindiwe realises that Kgosi may have something dangerous in his possession and Romeo's family is tragically unaware of the truth. Chevonne has a meltdown when her mother makes a revelation. Dintle rises to an occasion, surprising several people in the process.
Tuesday 22 December 2020
Episode 3720
A new identity is imposed on a young man and Kgosi threatens to expose a dangerous secret. Stokkies believes he has managed to destroy his future. An emotional situation causes Layla to act inappropriately.
Wednesday 23 December 2020
Episode 3721
Simo dismisses a warning which might come back to bite him just as he sorts out another problem. Chevonne issues a painful ultimatum to a loved one. Another round in the Dintle and Layla boxing match.
Thursday 24 December 2020
Episode 3722
Kgosi finally seems to have Simo's attention… and maybe a little more than he bargained for. Tebogo hits on a touching idea to boost the spirits of some friends. Layla is determined to slow things down.
Friday 25 December 2020
Episode 3723
Mlungisi receives unwelcome news about a work situation and Simo reads between the lines. Stokkies gets some concrete support for an important occasion. Dintle is quick to pounce on a social transgression.
---
Monday 28 December 2020
Episode 3724 
Mlungisi's enemy strikes at him on a very personal level. Stokkies makes a discovery which fuels his resentment. Sincerity is rejected and battle lines are drawn at NFH.
Tuesday 29 December 2020
Episode 3725
Kgosi finds himself in the dog box again for a very serious reason and Grace has an unsettling visit from the past. Maletsatsi is asked to play a significant role at an important occasion. Dintle's success has her rushing in where angels fear to tread.
Wednesday 30 December 2020
Episode 3726
Boniswa has to do some persuasive talking and Violetta is sent on a fishing expedition. Chevonne receives encouragement from someone she does not know that well. Dintle is blissfully unaware that subterfuge is afoot.
Thursday 31 December 2020
Episode 3727
Violetta spins a lie and tricks a sidekick into carrying out her dirty work. An uninvited and unexpected guest shows up to talk to Stokkies. Layla is not entirely truthful with Quinton about a new beginning.
---
Scandal! airs on e.tv Mondays to Fridays at 19h30.