Isono Teasers – April 2021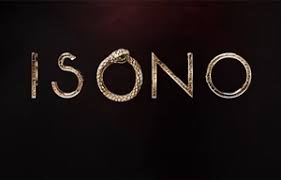 Monday 1 March 2021
Episode 89
Fight or Flight
Gabriel and Mary square up. Gabriel has to make major decisions whilst Abednego has to learn to make better judgment calls that could cost him his life. Sophie is in over her head. Simon is stuck between his favourite women.
Tuesday 2 March 2021
Episode 90
The devil in the details
Mary works her magic to try and free Abednego. Bones and Zakwe finally meet face to face and a life-altering secret is revealed. Meanwhile, Simon, Millicent, and Noluthando prepare for the Boyfriend Olympics with hilarious results.
Wednesday 3 March 2021
Episode 91
The past has long shadows
Gabriel avoids Abednego. Millicent becomes suspicious of Sophie's activities when she finds her and Bones at home. Simon and Noluthando hit a spark.
Thursday 4 March 2021
Episode 92
Distant stares & closer memories
The past refuses to let go of Gabriel as he struggles to adjust to his new cleaner life with Ayo – oh but there is one big complication.
---
Monday 8 March 2021
Episode 93
Crossing lines
Work forces Gabriel and Abednego into each other's space but they end up opening a door to a damning past life. The heat starts to get to Sophie around her lies and people are fast getting wind of it. Noluthando experiences a humiliating moment.
Tuesday 9 March 2021
Episode 94
Daddy Issues
Lesedi finds out about Zakwe's father. Esther and Makwande reconnect to Mncedisi's dismay. Meanwhile, Simon is bitter when things fall to pieces with Noluthando so he won't let Millicent out of their fake relationship.
Wednesday 10 March 2021
Episode 95
Bend until break
While Gabriel's criminal past threatens to derail a double date with Ayo, Esther and Mncedisi, Mam Lili learns one of Sophie's many secrets. Meanwhile, Simon loses Millicent to the new guy on the block.
Thursday 11 March 2021
Episode 96
Truth & reconciliation
Abednego finally confesses his feelings to Gabriel, leaving Gabriel with a tough decision to make. A scheming Bones has an audience wiith his son that leaves Zakwe wanting more answers.
---
Monday 15 March 2021
Episode 97
Hidden Consequences
Mary goes to extremes to stamp her authority on the drug business, while Gabriel spins out and Zakwe walks into the lion's den.
Tuesday 16 March 2021
Episode 98
Poker face
Gabriel is in trouble with Ayo for ditching their romantic date, Esther discovers that her business is out in the world for all to see and Ayo has a surprise of her own.
Wednesday 17 March 2021
Episode 99
Come to Daddy
Zakwe and Lesedi are drawn deeper into Bones' web. Gabriel is avoiding Abednego because he doesn't know how to navigate this love triangle.
Thursday 18 March 2021
Episode 100
A woman's choice
Simon and Noluthando's romance becomes public knowledge. A conversation with Titi has Ayo considering her options. And Bones intensifies his slow corruption of Lesedi to surprising results.
---
Monday 22 March 2021
Episode 101
The dilemma
Gabriel and Abednego are at odds whilst Titi advise Ayo to be selfish. Bones manipulates Lesedi even more, causing friction between her and Zakwe. Mary invites Noluthando to dinner.
Tuesday 23 March 2021
Episode 102
Innocence lost
Gabriel and Ayo struggle to make a decision about the pregnancy whilst Bones lures Lesedi down a dangerous road. Meanwhile, Jumima suspects that Lili has a new man!
Wednesday 24 March 2021
Episode 103
Eat Your Young
As a manipulative mother and a deceptive father, both Mary and Bones "prey" on their respective children.
Thursday 25 March 2021
Episode 104
Manipulations
Bones pimps out an oblivious Lesedi to lusting men. Mary shakes the tables in Gabriel and Ayo's relationship, leaving casualties. Yanga makes a huge discovery.
---
Monday 29 March 2021
Episode 105
False starts
A hurt Abednego becomes reckless in his attempt to take down the Lebedevs. Lesedi quells Zakwe's anger at Bones, unaware of Bones' violent plans for her future. Mam'Lili will not tolerate Millicent's criticism of her new man.
Tuesday 30 March 2021
Episode 106
Time to grow up, baby girl
Lesedi is starting to feel like Cinderella, she's excited about dinner at a fancy place but little does she know Bones has other plans not to keep the baby. Meanwhile, Yanga throws a bash and lands in trouble.
Wednesday 31 March 2021
Episode 107
Pimps & hoes
Zakwe races against time to save Lesedi from Bones' clutches and his horrific plans for her.
---
Isono airs on BET from Mondays to Thursdays at 21h30. A repeat of the previous night's episode airs at 18h00 from Tuesdays to Fridays and the omnibus airs on Saturdays from 09h30.