Isibaya Teasers – March 2021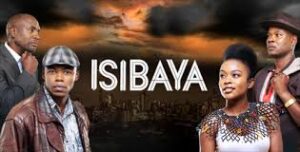 We (keportal Team) pleased to inform you about Isibaya Teasers – March 2021
Monday 1 March 2021
Episode 236
Sibongile asks challenging questions about the past. Cebisile tries to convince Sibongile to stay out of Zungu business. Nolwandle gives a stirring speech as chaos breaks out. S'Khaleni wants to commit murder and the Ndlovu gear up for war.
Tuesday 2 March 2021
Episode 237
An attack on KwaManzini has tragic consequences. Saddam and Mbomvu come to blows over an unusual task Dabula sets them. Samson and Khanyi disagree on what to do with Bongani. S'bu has to act fast to stop Andile. Dabula makes a shocking announcement.
Wednesday 3 March 2021
Episode 238
Siza chooses family over love. Tensions between Saddam and Mbomvu reach a fever pitch and they end up exchanging blows. Mbomvu wants the Ngwenya's banished except Lillian. Meanwhile, Sihle is set on finding out what Dabula is up to.
Thursday 4 March 2021
Episode 239
Fezile decides they have to strike back at the Ndlovus. Samson tells Mandla they have to attack the Zungus before they attack them first. Sihle vows no woman will marry Dabula while she's still alive. S'bu confronts the Ngwenyas for their stoking the flames of war.
Friday 5 March 2021
Episode 240
Things between Qaphela and S'bu intensify, while war seems imminent in the valley. Samson decides to use S'bu's absence to his advantage. Dabula plans to announce the good news to his guest but unknown to him danger lurks in the shadows.
---
Monday 8 March 2021
Episode 241
A shocking attack on the Chief upsets the balance in the valley. Mbomvu makes a horrific discovery. S'bu arrives unexpectedly at Protea and connects with Siza. Meanwhile, things between the Zungus and Ndlovus intensify.
Tuesday 9 March 2021
Episode 242
Jabu is desperate to stop yet another war between the Zungus and Ndlovus. Things between Lillian and Saddam get worse while Mandla is given an impossible task for the safety of the Ndlovus. Gadla reveals a shocking family secret.
Wednesday 10 March 2021
Episode 243
Jabu's entire world is turned upside down when Mkabayi tells him the truth about the past. Mandla can't go through with Samson's orders. The person behind the attack on Dabula is revealed. The doctor gives Dabula devastating news.
Thursday 11 March 2021
Episode 244
War breaks out between the Zungus and the Ndlovus. S'bu is torn between love and duty. Mbomvu lies to Dabula about the state of things at Emarondweni. Saddam gets suspicious when he returns and Lillian is nowhere to be found. Jabu is desperate to stop the war.
Friday 12 March 2021
Episode 245
Lillian and Saddam get into a terrible fight but real truths end up coming out. Andile continues manipulating Siza. S'bu tells Siza to really seek the truth. Melusi tries to stop the war but ends up putting himself in grave danger.
---
Monday 15 March 2021
Episode 246
The battle is locked in a dangerous stalemate while things look considerably bad for Melusi. Bhekumuzi and Sibongile struggle to come to Melusi's aid. Saddam accidentally reveals the truth to Dabula. Jabu and S'bu have to come together to bring peace.
Tuesday 16 March 2021
Episode 247
Mpihlangene is furious that Jabu intervened and calls him weak. Amanda tells Cebisile to stop lying to Fenyang. After a heated argument with Fenyang, Amanda pays Phumelele a visit in the hospital. Andile pays Dabula a visit.
Wednesday 17 March 2021
Episode 248
Dabula checks himself out of hospital on a mission. S'bu has to come to his family's defence when the Chief comes knocking. Amanda decides to take matters into her own hands. Nolwandle encourages Fezile to stand on his own.
Thursday 18 March 2021
Episode 249
Jabu and Mpihlangene are still at odds with each other. Meanwhile, the Ngwenyas worry Dabula is roping them into more trouble. Sibongile gives Jabu insight into his father and Dabula continues making dangerous plans for the valley.
Friday 19 March 2021
Episode 250
Just when S'bu and Siza are hopeful about the future, tragedy strikes the Ndlovus. Phumelele discovers something shocking about Thokozani, while Bhekumuzi tells Jabu where his loyalties really lie.
---
Monday 22 March 2021
Episode 251
As a shocking murder shakes the world, Mkabayi returns. Dabula moves to cover his tracks. S'bu and the Ndlovu seem determined to get revenge. Phumelele finds out some surprising news about Mpiyakhe's will.
Tuesday 23 March 2021
Episode 252
Gadla is doubtful about Mpihlangene's claims about Jabu. Jabu gets an idea to put all doubt to rest. Ntwenhle confronts Jabu and he worries about what S'bu will do. Mpihlangene stokes the fires of war.
Wednesday 24 March 2021
Episode 253
Jabu wants to go pay his respects but the family refuses. Dabula is livid when Londiwe tells him she couldn't plant the listening device. S'bu blames himself for the death in the family. Jabu takes matters into his own hands much to Mpihlangene's irritation.
Thursday 25 March 2021
Episode 254
Things between Phumelele and Fenyang get tense over her inheritance. Jabu manipulates Mpihlangene into getting what he wants. Ntwenhle is determined to find the truth about what happened to her friend.
Friday 26 March 2021
Episode 255
The war between the Ndlovus and Zungus escalates unaware of the third force pulling the strings. S'bu cuts ties with the Zungus. Jerry has a price to keep quiet about Mbomvu and Lillian, but it's not money.
---
Monday 29 March 2021
Episode 256
Mpihlangene tries to manipulate Phumelele out of her inheritance. Lillian attempts to win over Londiwe, but things don't go as planned. Mandla informs the Ndlovu men the war is back on while Jabu tries desperately to figure out a way to stop it.
Tuesday 30 March 2021
Episode 257
Phumelele and Cebisile lock horns over Fenyang. Bhekumuzi is torn between loyalty and love. Dabula tasks Saddam with turning Mpihlangene over to their side. Tragedy strikes the Zungus while trying to negotiate peace.
Wednesday 31 March 2021
Episode 258
Fezile gets life-changing news. Mpihlangene realizes no one respects him at KwaManzini. Saddam and Lillian have a serious fight about Mbomvu. Sihle offers Dabula an explosive new idea to deal with his enemies.
---
Two more episodes remain before the Series Finale!