Isibaya Teasers – January 2021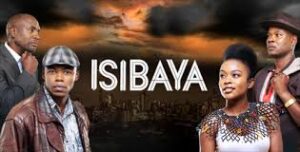 Friday 1 January 2021
Episode 195
Phumelele starts the New Year at war with Fenyang. Samson scores a crucial victory over Mkabayi. Bhekumuzi ends up in hot water with Fezile.
---
Monday 4 January 2021
Episode 196
Mpihlangene complicates Fenyang's attempts to make things right. Ntandane catches Thokozani and Qaphela red-handed.
Tuesday 5 January 2021
Episode 197
Blade learns of Iris' big betrayal. Qaphela tries to explain his feeling but they are not well received. Andile and Mickey plan to get rid of the speed hump in their way for good.
Wednesday 6 January 2021
Episode 198
Melusi finally faces his day in court; Mickey sets out on his killer mission. Fezile gets stunning news. Samson makes a serious choice regarding the Chief.
Thursday 7 January 2021
Episode 199
Dabula decides to call in reinforcements for his issues with his in-laws. Mkabayi learns a shocking truth that sends Fezile into a fury. Mickey puts a deadly plan in motion.
Friday 08 January 2021
Episode 200
Dabula makes an announcement that shocks the Ndlovus to their core. Mpihlangene continues to humiliate Fenyang, and ignores Mbobozehluzo's grim warning.
---
Monday 11 January 2021
Episode 201
Mpihlangene cooks up a plan to embarrass the Molefenyanes. Mbodla serves the Ndlovus with an official letter from the Chieftaincy that threatens to challenge their way of life.
Tuesday 12 January 2021
Episode 202
A dark secret is revealed about Mpihlangene and one of Mpiyakhe's wives. Khanyi enacts her plan to get through to Dabula. Cebisile comes through for Fenyang in a big way.
Wednesday 13 January 2021
Episode 203
S'khaleni and Ntandane ruin Thokozani's plans. She makes a bold move. Khanyi's plans fail and she looks for a new ally. Things get heated between Bhekumuzi and Mickey
Thursday 14 January 2021
Episode 204
Dabula's generosity with Sihle makes Mbomvu realise Khanyi was right all along. Meanwhile Siza refuses to believe S'bu about Mickey.
Friday 15 January 2021
Episode 205
Khanyi and Mbomvu decide on drastic measures to get Dabula the help he needs.
---
Monday 18 January 2021 to Friday 29 January 2021
Teasers unavailable. We will update them as soon as we receive them.
---
Isibaya airs on Mzansi Magic from Mondays to Fridays at 20h30.