Isibaya Teasers – February 2021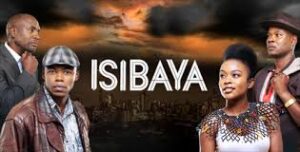 Monday 1 February 2021
Episode 216
Sihle is forced to make Fezile an offer. Mbomvu sets his sights on a romantic target while S'bu is still torn between two lovers.
Tuesday 2 February 2021
Episode 217
Mandla gives Ntwenhle some hard advice for her own safety. Ntwenhle gives Dabula an ultimatum, and Mbomvu's romantic exploits begin heating up.
Wednesday 3 February 2021
Episode 218
Mkabayi has a difficult ultimatum for S'bu. Meanwhile S'bu's love life takes a shocking turn. Thokozani discovers a shocking fact about her family, and Dabula's plans to win Ntwenhle back goes left quick.
Thursday 4 February 2021
Episode 219
S'bu stands his ground against the Zungus. Dabula learns about Mbomvu's romantic interests. Mkabayi is forced to play mediator and puts her foot down with Mpihlangene.
Friday 5 February 2021
Episode 220
Nolwandle makes a stand. Meanwhile things between S'bu and Siza intensify. Khanyi makes her true feelings known. Dabula employs Saddam's help in identifying the rat in his kitchen.
---
Monday 8 February 2021
Episode 221
Dabula dispatches Qaphela and Bhekumuzi on a shocking mission. Cebisile still has her eyes on Fenyang.  Meanwhile, Saddam is worried about Mbomvu's intentions for Lillian.
Tuesday 9 February 2021
Episode 222
Sgqoko tells Sihle he is now the new owner of Emarondweni. Saddam confronts Mbomvu about Lillian. Qaphela and Sadden tell Lillian about their dangerous plan to level the playing field.
Wednesday 10 February 2021
Episode 223
Sihle has a plan to get rid of the competition. Mbomvu proves himself a hero. Having been reminded of his purpose, Mandla makes a chilling decision to protect Ntwenhle.
Thursday 11 February 2021
Episode 224
Khanyi continues to sabotage Siza's and Sbu's relationship. Fenyang says his good bye to Phumelele, but Amanda won't give him a break. Nikiwe finds herself in a dangerous situation and is forced to bargain for her life.
Friday 12 February 2021
Episode 225
Melusi is shocked to find out about the plot against him, while Mpihlangene jumps to the wrong conclusion about the Ndlovus. Siza wonders if her fiancé's accident was actually an accident.
---
Monday 15 February 2021
Episode 226
Seeing Mandla's distress, Bongani makes a bold move. Fearing for Melusi's life, Fezile leads a daring rescue mission. Mandla convinces Ntwenhle to leave Dabula to him.
Tuesday 16 February 2021
Episode 227
Bhekumuzi reveals to Dabula who his attacker was. Siza tries to get the truth out of her father once and for all. Londiwe continues playing her dangerous game of matchmaker.
Wednesday 17 February 2021
Episode 228
Qaphela learns a shocking truth about the attack on the Ndlovus. Gadla suspects the Zungus are focusing on the wrong target. Dabula has an offer for Blade.
Thursday 18 February 2021
Episode 229
Gadla reveals to S'bu who attacked the Ndlovu and gives him an ultimatum. Londiwe confronts Qaphela with the truth. Sihle tries to find Dabula but Qaphela refuses to help her.
Friday 19 February 2021
Episode 230
Lillian makes things clear to Mbomvu about their relationship. Mickey confesses to a shocking truth. Lillian lies to Saddam about her whereabouts.
---
Monday 22 February 2021
Episode 231
Things come to a dramatic conclusion between Saddam and Mbomvu. Mkabayi's accusation is met with a counter accusation. S'bu meets with a charming Andile, not realising that danger lurks in the shadows.
Tuesday 23 February 2021
Episode 232
Thokozani begs Sibongile to help her. Dabula warns Mabuyi about the snake in their midst. Sihle has to deal with blade's wrath, and  Saddam puts the fear of god in a potential enemy.
Wednesday 24 February 2021
Episode 233
Bhekumuzi goes to extreme lengths to protect what's his. Andile has a new plan to deal with the Ndlovu threat. Mabuyi has a difficult request for Fezile. Mbomvu makes sure to avoid Lillian.
Thursday 25 February 2021
Episode 234
Thokozani convinces Nolwandle to lie to Jerry and betray Fezile. Mandla's abuse of Bongani leads to a dramatic demand. Mpihlangene tells Sibongile an astonishing story.
Friday 26 February 2021
Episode 235
Fezile warns Nolwandle not to involve herself in Zungu business. Siza finally confronts her father with the truth. The Ngwenyas finally have a cause to celebrate. Sibongile pieces together a shocking truth.
---
Isibaya airs on Mzansi Magic from Mondays to Fridays at 20h30.