House of Zwide 2 Teasers – April 2023 Latest Episodes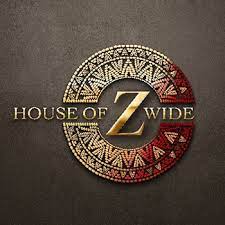 Monday 3 April 2023
Episode 186
The Zwide family drama intensifies as Senzo is forced to make choices while Molefe cooks up a plan to win Dorothy.
Tuesday 4 April 2023
Episode 187
Dorothy faces some difficult truths about her relationship and Senzo makes a surprising decision.
Wednesday 5 April 2023
Episode 188
Funani makes Faith an offer she can't refuse and Molefe pulls a chess move against Simon.
Thursday 6 April 2023
Episode 189
Funani has an opportunity to destroy Faith's relationship with Senzo. Molefe finds himself at a loss for words.
Friday 7 April 2023
Episode 190
Rea decides to intervene for her family while Isaac makes a decision that quickly backfires.
Monday 10 April 2023
Episode 191
The Molapo family help Molefe deal with heartbreak and Neo finds himself in a compromising position.
Tuesday 11 April 2023
Episode 192
Nikiwe is starting to feel neglected. Excitement builds over House of Zwide's new project.
Wednesday 12 April 2023
Episode 193
Laz and Nikiwe's conflict is slowly transforming into an all-out war and Simon makes a surprising move.
Thursday 13 April 2023
Episode 194
Laz and Nikiwe hit a major roadblock that could ruin the project. Keletso discovers something interesting.
Friday 14 April 2023
Episode 195
Ona and Neo find themselves on different sides in the war in House of Zwide. Dorothy continues to fight to make things right.
Monday 17 April 2023
Episode 196
Neo finds himself playing both sides to survive while Faith and Funani deal with the fallout of therapy.
Tuesday 18 April 2023
Episode 197
Ona and Soka come to grips with their decisions and Nkosi deals with Shoki's growing fame.
Wednesday 19 April 2023
Episode 198
Neo and Ona clash over the direction the wardrobe should go while Nkosi decides to move forward.
Thursday 20 April 2023
Episode 199
Laz and Nikiwe wait for the director to make the final call. Shoki and Nomsa's relationship comes into the spotlight.
Friday 21 April 2023
Episode 200
The Molapos start to involve themselves in Ona's love life and the fallout from wedding invites continues.
Monday 24 April 2023
Episode 201
Neo finds himself in the most awkward of positions and Nomsa makes Molefe uncomfortable.
Tuesday 25 April 2023
Episode 202
Funani is determined to find the culprit within HoZ while Shoki tries to give Nomsa some much needed advice.
Wednesday 26 April 2023
Episode 203
Alex considers taking drastic action to solve a problem. Faith struggles with her pain.
Thursday 27 April 2023
Episode 204
Nomsa has an annoying visitor in her yard and Funani and Rea finally touch base.
Friday 28 April 2023
Episode 205
Zanele witnesses something she shouldn't have. Nomsa continues on her quest for love.