Getroud met Rugby Teasers – November 2020 Episodes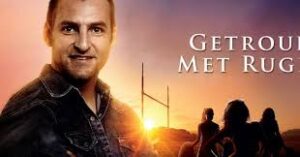 Thursday 1 October 2020
Episode 96
Zeenat informs Ayesha and Kashan that Rukhsar went to her old school. Thus, she is slowly regaining the memories of her childhood.
Friday 2 October 2020
Episode 97
Zara steps forward and takes Rukhsar as her own responsibility after Zeenat's mental breakdown. Will Zara's decision cause division between her and Kabeer?
Saturday 3 October 2020
Episode 98
Zara and Kabeer return home after their first day at work, Rukhsar shocks everyone when she calls Kabeer her husband.
Sunday 4 October 2020
Episode 99
Kashan and Kabeer stand on opposite sides regarding Aman's education, Shahbaz is made to be the deciding factor. Which side will Shahbaz take?
---
Monday 5 October 2020
Episode 100
A fight breaks loose in the Ahmand household and Kashan uses Kabeer's words against him and threatens to leave the house.
Tuesday 6 October 2020
Episode 101
The two families are not on good speaking terms because Qazi Irfan reprimands Kabeer.
Wednesday 7 October 2020
Episode 102
Kabeer, Ayesha and Alina find Zara unconscious in her room. What causes Zara to be in this state? Find out.
Thursday 8 October 2020
Episode 103
Tension breaks loose in the Ahmad household, as Kashan demands more respect from the family members since he is the one who is providing for them financially.
Friday 9 October 2020
Episode 104
Kabeer burns all of Zara's expensive clothes and toiletries to teach her a lesson but will Zara be bothered by Kabeer's actions?
Saturday 10 October 2020
Episode 105
Zara invites Kabeer and the whole family to a reading of the Quran in the outhouse. Although Kabeer refuses to go, a nightmare has him running to the shed.
Sunday 11 October 2020
Episode 106
Horns are locked in a battle over the use of Zakat money, and a husband and a wife are on opposing sides.
---
Monday 12 October 2020
Episode 107
Qazi regrets his decision of making Kabeer the deputy Qazi of the city.
Tuesday 13 October 2020
Episode 108
Kabeer receives a generous donation of over 100 million as part of zakat. Will Kabeer use the money to help the poor or to help his indebted father?
Wednesday 14 October 2020
Episode 109
Zara and Shebaz are fighting over who should influence Kabeer. On the other hand, Kabeer locks horns with one of his angel investors.
Thursday 15 October 2020
Episode 110
Zara is kidnapped in the free market and her kidnappers are demanding half a million in ransom money. Will Kabeer be able to arrange for the money?
Friday 16 October 2020
Episode 111
Kabeer feels betrayed by Zara after Sheebaz accuses Zara of staging her own kidnapping.
Saturday 17 October 2020
Episode 112
Zara manipulates Rukshar into coming and staying with her at the cottage. Why does Zara want Rukshar to stay with her? Find out!
Sunday 18 October 2020
Episode 113
Zeenat offers her service to Shebaz to make Zara's life miserable. Will Sheebaz and Zenaat join forces to fight against Zara?
---
Monday 19 October 2020
Episode 114
The Ahmad family is devastated after receiving the news of Rukshar's disappearance. What will happen to poor Rukshar, will she ever be found?
Tuesday 20 October 2020
Episode 115
Zeenat uses Rukshar as a pawn in her game to get back at Zara. Zara and Kabeer have a surprise gift for their parent's wedding anniversary.
Wednesday 21 October 2020
Episode 116
Zara defends Kabeer from humiliation during a wedding anniversary of their parents.
Thursday 22 October 2020
Episode 117
Zara comes to the rescue of Fatima after Sheebaz disappoints them. Zeenat sets a trap for Zara.  What is the trap set by Zeenat? Find out!
Friday 23 October 2020
Episode 118
Kabeer plays a trick on Zara to stop her from a hunger strike. Will Kabeer be able to convince Zara to eat the food he did not buy?
Saturday 24 October 2020
Episode 119
Zara is hospitalized after being poisoned and she does not want to take medication that her father in law paid for.
Sunday 25 October 2020
Episode 120
Rukshar attempts to kill a person after obeying orders from Zeenat.
---
Monday 26 October 2020
Episode 121
An attempted murder case is opened against Rukshar and she is currently under investigation.
Tuesday 27 October 2020
Episode 122
Kashan is ready to go against his family to protest his wife.
Wednesday 28 October 2020
Episode 123
Kashan blackmails his father and wants him to convince the family into getting Alina married. Will Kashan succeed in his evil plan?
Thursday 29 October 2020
Episode 124
Kashan succeeds in his evil plan and manages to arrange a marriage for Alina. Will Kabeer allow the marriage to happen? Find out as the drama unfolds!
Friday 30 October 2020
Episode 125
Alina agrees to the marriage proposal. What are Alina's reasons for wanting to get married to an evil man?
Saturday 31 October 2020
Episode 126
Zeenat wants the family to finalize the wedding date for Alina's wedding. Zeenat challenges Kabeer to try and stop the weeding from happening.
---
Premiere episodes of Zara's Nikah air on Zee World from Mondays to Sundays at 20h00.