Generations: The Legacy Teasers – February 2021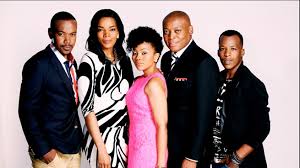 Monday 1 February 2021
Episode 51 (1611)
Mpho drops a bomb on his adoptive mother. Luzuko snoops in the right place at the wrong time… Tracy's home-cooked curry saves the day!
Tuesday 2 February 2021
Episode 52 (1612)
There are mixed feelings when flowers arrive at the office… Gadaffi believes tough love is the only solution. Lesedi is in denial.
Wednesday 3 February 2021
Episode 53 (1613)
Jack proves he's as wily as ever when it comes to getting his way. Lesedi is over the moon about Luyolo's invitation. Mpho gets support from someone he didn't expect it from.
Thursday 4 February 2021
Episode 54 (1614) 
Tshidi might be in a corner but where there's a will, there's a way. Pele makes a startling discovery about himself. Ayanda reaches out to Pele.
Friday 5 February 2021
Episode 55 (1615)
Mother and daughter end up in a tense stand-off. A forbidden kiss is interrupted at just the right… or is that the wrong moment? Siyanda's mother pushes him to agree to something he's against.
---
Monday 8 February 2021
Episode 56 (1616)
Jack gives his brother his word. But can he be trusted? Nontle will not pretend she's okay with someone when she's not. Luyolo wants to talk about what happened last night… or rather, what didn't happen.
Tuesday 9 February 2021
Episode 57 (1617)
What is Baxolile doing with her meds…? Pele is floored by Mpho's suggestion. Lesedi is still in love-land but her boyfriend has left the building.
Wednesday 10 February 2021
Episode 58 (1618)
Gadaffi decides to take matters into his own hands. Sphe unwittingly drinks the wrong cup of tea… Another bunch of flowers arrives at the office only this time they're for someone else.
Thursday 11 February 2021
Episode 59 (1619)
It's time for Jack to take his revenge and he wants it to be ugly. Luyolo's proposal causes conflicting emotions. Better the devil you know. Unless of course he's your son…
Friday 12 February 2021
Episode 60 (1620)
Mpho is hurt when he's given the cold shoulder. Tracy's past catches up to her at the worst possible time. A murder takes place in the dead of night