Gebroke Harte 3 Teasers – November 2020 Full Episodes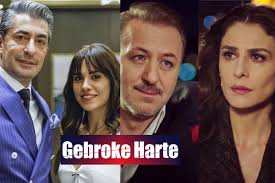 Monday 2 November 2020
Episode 76
When Dilara seems to be at breaking point, Cihan worries that everything will fall apart completely, if she breaks down. May Ozan come to his senses at last, when finds out what company he has been keeping.
Tuesday 3 November 2020
Episode 77
Ozan finds interesting information. Cansu gets exciting news about her treatment. Hazal and Damir spend time together. Ozan and Cihan's relationship is restored.
Wednesday 4 November 2020
Episode 78
Season finale!
In this dramatic finale, Cihan takes matters into his own hands to restore his family and keep them out of harm's way.
Everyone deals with the pain and freedom that comes from the choices the father of the household makes to protect his own.
---
Gebroke Harte will be replaced by Elif and Deur Dik and Dun, which move to 19h00 and 20h00 respectively once it ends.
---
Premiere episodes of Gebroke Harte 3 air on eExtra from Mondays to Fridays at 19h00.