Gangaa 2 Teasers – December 2020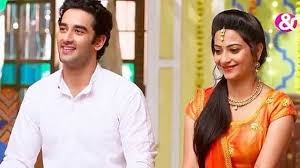 Tuesday 1 December 2020
Episode 78
Zoya and Akhtar are missing. Zoya claims that she has been violated. Gangaa aims to get justice for Zoya.
Wednesday 2 December 2020
Episode 79
Niranjan is searching for Gangaa when he meets someone from his past.
Thursday 3 December 2020
Episode 80
The case begins as Zoya relates what happened to her husband. Rudra struggles to defend himself.
Friday 4 December 2020
Episode 81
Zoya is exposed. Rudra's reputation is restored. But, Zoya has other plans up her sleeve. Sagar has decided that he truly hates Gangaa.
Saturday 5 December 2020
Episode 82
Season 2 finale!
Niranjan accepts Zoya into the family. Because of Zoya, Sagar and Gangaa are separated, forever.
---
Season 3 premieres immediately after.
---
Premiere episodes of Gangaa air on Zee World from Mondays to Sundays 22h00.