How to Apply For Warehouse Internship 2022-2023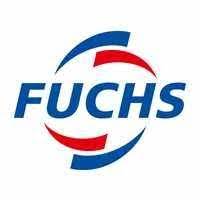 Warehouse Internship 2022/2023 online Application, internship requirements, eligibility, application form pdf download, application deadline, wage scale, sample interview questions, and more are all covered.
Are you looking for a South African Internship Programme 2022? The Warehouse Internships Program is now accepting applications. Below is a breakdown of the steps you'll need to take to finish the application.
An internship is a brief period of work experience provided by a company for a specific purpose. Internships are employed in a variety of settings, including corporations, non-profits, and government entities. Students and graduates who want to develop relevant skills and experience in a specific field generally participate in them.
Warehouse Internship 2022/2023
Responsibilities:
Receiving stock into the system matching the receiving documentation supplied by the Warehouse
Receiving Customer Returns into the system and ensuring that each return has the correct reason code
Labeling and packing the stock onto the 4 Way pallet and ensuring it matches the system palletization
Ensuring that all drums are weighed before conducting the putaway
Ensuring that all receiving related transactions are completed accurately in the system
Requirements:
Supply Chain,
Logistics
or any related field
Good communication and numerical skills.
Good computer sklills.
What You Get:
An interesting and varied working environment in an international group.
12-month work-based learning.
Continuous coaching and mentoring opportunities.
Warehouse Internship Application Procedures | Application Link 
Respective of race, color, age, national origin, religion, gender identity, protected veteran status, disability, or other protected status, all qualified applications will be considered.
Required Documents For Online Application:
CV and a cover letter
A certified ID copy.
Highest qualification and a full academic transcript.
Click Here to Apply Online for the Warehouse Internship
NOTE:
However, if you have any queries Regarding Warehouse Internship kindly leave a comment below and we shall provide you with the information you need As soon as possible.