HOW TO APPLY FOR CROCS MARKETING INTERNSHIP 2022-2023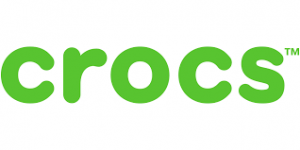 Crocs Marketing Internship 2022/2023 online Application, internship requirements, eligibility, application form pdf download, application deadline, wage scale, sample interview questions, and more are all covered.
Are you looking for a South African Internship Programme 2022? The Crocs Marketing Internships Program is now accepting applications. Below is a breakdown of the steps you'll need to take to finish the application.
An internship is a brief period of work experience provided by a company for a specific purpose. Internships are employed in a variety of settings, including corporations, non-profits, and government entities. Students and graduates who want to develop relevant skills and experience in a specific field generally participate in them.
CROCS MARKETING INTERNSHIP 2022/2023
Crocs: Marketing Internship Programme 2022 / 2023
Role Purpose: Responsible for supporting key marketing functions with the successful planning and implementation of the Crocs campaigns in SA with attention to asset and collateral management, campaign production planning, reporting, and budget administration.
Responsibilities:
Perform market analysis and research on the latest trends
Research and evaluate competitor marketing and digital content
Help with the planning and hosting of marketing events
Assist with daily administrative duties
Assist in ensuring the brand is represented as best possible according to Global guidelines across Retail and Wholesale
Assist with weekly store visits
Assist the Team with all national, promotional, and local store marketing requests
Assist the Team with the monthly store marketing drops
Assist the Team with all courier jobs to stores and local media and influencers
Help was needed with PowerPoint presentations
Assist the Team with finding new marketing opportunities nationwide within all malls
Assist the Team with managing collateral for stores undergoing a revamp or relocation
Update all documents
Requirements:
Relevant Marketing qualification
No experience required
Excellent knowledge of MS office
Familiarity with marketing computer software and online applications
Strong desire to learn along with a professional drive
Creative thinking
Proactive and takes initiative
Hungry to learn, ambitious to succeed
Solid understanding of different marketing techniques
Excellent verbal and communication skills
Passion for the marketing industry and its best practices
CROCS MARKETING INTERNSHIP APPLICATION PROCEDURES | APPLICATION LINK 
Respective of race, color, age, national origin, religion, gender identity, protected veteran status, disability, or other protected status, all qualified applications will be considered.
Click Here to Apply Online for the Crocs Marketing Internship
NOTE:
However, if you have any queries regarding Crocs Marketing Internship kindly leave a comment below and we shall provide you with the information you need As soon as possible.