Call for the Hero Teasers – November 2020 Full Episodes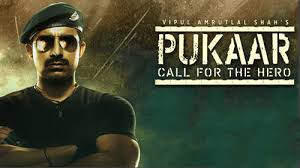 Sunday 1 November 2020
Episode 10
Rajveer stops Rastogi's associate from killing Rahul. Rastogi becomes upset on learning that Rahul is alive. Later, Amar decides to shift Rahul to his house after learning about the attack.
Aarti decides to help Rajveer by giving information about Rastogi. In the meantime, Rastogi worries as his plans are getting foiled.
---
Saturday 7 November 2020
Episode 11
Pradhan orders the ACP to find Naina and the pen drive. Later, Rajveer manages to get hold of Rahul's pen drive and asks Aarti to help him lure the ACP. Rajveer makes ACP Patil realise his mistake in supporting Rastogi.
Sunday 8 November 2020
Episode 12
Rastogi plots to have Amar arrested and manages to discover Naina's location. Later, Rastogi's associates abduct Naina. Rajveer learns about Rastogi's plan from ACP Patil and saves Naina. Rajveer saves Amar from being arrested.
---
Saturday 14 November 2020
Episode 13
Amar is determined to help the people of Shivaji Nagar in retrieving their lands. Rastogi decides to destroy all the files related to Shivaji Nagar. Meanwhile, Rajveer confronts Vittal for supporting Rastogi in his plans.
Sunday 15 November 2020
Episode 14
Rajveer decides to give Vittal's confession letter to the media. Rastogi is worried as he is accused of murdering Vittal. He aks Basir to find Vittal's body. Rajveer proposes to Aarti.
---
Saturday 21 November 2020
Episode 15
Pradhan and Rajveer discuss their plot against Rastogi. Rajveer advises Deewan against supporting Rastogi. Later, Rajveer executes Pradhan's plan and misleads Rastogi while Deewan gets killed in the process!
Sunday 22 November 2020
Episode 16
Rastogi learns that Amar is planning a hunger strike to seek justice for the people of Shivajinagar. Aarti promotes Amar's hunger strike and seeks support from the public. Later, Rastogi meets Amar at Shivajinagar and has him arrested.
---
Saturday 28 November 2020
Episode 17
Amar is downcast after the failure of his attempt to get justice for the people of Shivajinagar. Rastogi warns Dilawar about Rajveer. Meanwhile, Rajveer and Basir manage to dig out information about Dilawar's past.
Sunday 29 November 2020
Episode 18
The people of Shivajinagar misunderstand Amar and Rajveer takes a beating when he tries to save Amar from them. Amar informs Jyoti that he wants Rajveer back. Later, Amar is elated with the court's judgment.
---
Premiere episodes for Call for a Hero air on Saturdays and Sundays at 19h00.