Arendsvlei Teasers – April 2021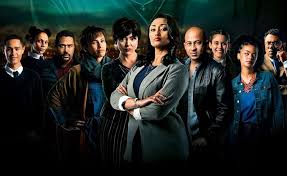 We (keportal Team) pleased to inform you about Arendsvlei Teasers – April 2021
Thursday 1 April 2021
Episode 108
Jake, Karelse, and Krige are anxiously trying to save the kidnapped children, but will they be able to do something in time? Dorothy makes a convincing, sympathetic speech at Candice's vigil and deceives everyone, but Anton remains suspicious.
---
Monday 5 April 2021
Episode 109
Krige and Karelse are surprised by what they discover. Arendsvlei is shocked by the news around Candice's kidnapping. Langes begs for a second chance and Anton declares war.
Tuesday 6 April 2021
Episode 110
Angel's first day back at school after Bompie's arrest does not go smoothly and she reaches out to her father in desperation. Daniel is in conflict when Justus tasks him with a new article. Langes hopes fervently that Debra will allow him back into her life as he tries to make amends with Cardo and Anton.
Wednesday 7 April 2021
Episode 111
Anton receives shocking news. Daniel shares information that might change the human trafficking case for the best. Karelse and Krige are suspicious when it comes to Delia.
Thursday 8 April 2021
Episode 112
Janice and Krige find themselves in an uncomfortable position. Lionel is back from Clanwilliam. Angel is shocked when Daniel tells her the truth.
---
Monday 12 April 2021
Episode 113
Angelique's life is in danger, and Daniel is in a race against time to save her. Langes tries to make amends for the mistakes in his past, while Janice gains new insight about Lionel.
Tuesday 13 April 2021
Episode 114
Candice is in a bad place and not wanting to accept help. Lionel is feeling unmotivated but then Lee-Roy inspires him. Everyone is coming to terms with Dorothy and Angelique's disappearance.
Wednesday 14 April 2021
Episode 115
Candice struggles to adjust back home. Langes is looking for answers. Mielies and Layla are planning a fundraiser.
Thursday 15 April 2021
Episode 116
Yvette is upset when she discovers something in the bathroom. Langes puts his plan in motion to prove to Anton that he did not kill Monique. Lionel hears about Mielies and Layla's talent show and wants to enter.
---
Monday 19 April 2021
Episode 117
Candice feels overwhelmed, Langes continues his quest to clear his name and Daniel finds himself in a dark place.
Tuesday 20 April 2021
Episode 118
Daniel gets good news about his article. Ronel comes to Mielies and Layla's rescue. Candice and Alta-Marie make a breakthrough with her therapy.
Wednesday 21 April 2021
Episode 119
Daniel becomes more and more convinced that he's being followed. Candice tries to return to her normal life, while Lionel finds new inspiration for his performance with Lee-Roy.
Thursday 22 April 2021
Episode 120
Beatrice informs Karelse about a potential danger to Daniel, but Daniel feels he may have overreacted. Langes convinces Anton to speak to Parra about Monique's murder.
---
Monday 26 April 2021
Episode 121
Everyone in Cupid's house is on the edge. Mielies and Layla are excited about Candice's news. Janice has a patient in her last week of matric exams. The Cupido house has more than one uninvited guest.
Tuesday 27 April 2021
Episode 122
Beatrice is uneasy – she has a weird feeling that someone is watching the house. Lionel plays the helpless victim with his injuries, but Janice does not fall for it. Yvette wants to speak to Parra when she hears he saw Monique die.
Wednesday 28 April 2021
Episode 123
Lionel tries to make amends with Janice, Langes helps Debra with a difficult task and Daniel wonders about Beatrice and Jake.
Thursday 29 April 2021
Episode 124
Will the matric farewell for the nightschool students end in disaster? Krige has an unexpected effect on Caleb when he makes his appearance. Daniel receives a message that turns his world upside down.