How to Apply For Mintek Internship 2022-2023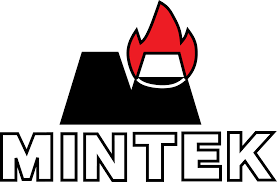 Mintek Internship 2022/2023 online Application, internship requirements, eligibility, application form pdf download, application deadline, wage scale, sample interview questions, and more are all covered.
Are you looking for a South African Internship Programme 2022? The Mintek Internships Program is now accepting applications. Below is a breakdown of the steps you'll need to take to finish the application.
An internship is a brief period of work experience provided by a company for a specific purpose. Internships are employed in a variety of settings, including corporations, non-profits, and government entities. Students and graduates who want to develop relevant skills and experience in a specific field generally participate in them.
Mintek Internship 2022/2023
Applications are invited from interested and suitably qualified to apply for the 2022 / 2023 Internship Programme. Mintek is offering an exciting opportunity to suitable candidates for potential placement within our technical divisions at our Randburg Offices.
The purpose is to provide practical work experience to students who have completed their degrees.
The following Internship Opportunities are open for applications:
Internship Opportunity 1
Must have completed a Degree in the following fields:
Analytical Chemistry,
Quantity Survey
Extractive Metallurgy,
Chemical Engineering,
Geology
WIL Internship Opportunity 2
Must have completed a Degree in the following fields:
Analytical Chemistry,
Biotechnology,
Extractive Metallurgy,
Chemical Engineering,
Mechanical Engineering

Skills and Competencies:
Computer Literacy –MS Word, Excel, PowerPoint
Sound communication skills
Strong numerical aptitude and analytical abilities
Attention to detail
Please note:
This opportunity is open to South African citizens only.
Successful candidates must arrange their own accommodation close to Mintek, and must make their own travel arrangements to get to Mintek.
Candidates must be willing to undergo psychometric testing.
NOTE:
However, if you have any queries Regarding Mintek Internship kindly leave a comment below and we shall provide you with the information you need As soon as possible.