How to Apply For CyberSecurity Internship 2022-2023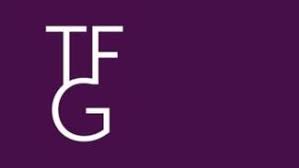 CyberSecurity Internship 2022/2023 online Application, internship requirements, eligibility, application form pdf download, application deadline, wage scale, sample interview questions, and more are all covered.
Are you looking for a South African Internship Programme 2022? The CyberSecurity Internships Program is now accepting applications. Below is a breakdown of the steps you'll need to take to finish the application.
An internship is a brief period of work experience provided by a company for a specific purpose. Internships are employed in a variety of settings, including corporations, non-profits, and government entities. Students and graduates who want to develop relevant skills and experience in a specific field generally participate in them.
CyberSecurity Internship 2022/2023
An exciting opportunity has become available in our Cybersecurity Department. Imagine having the chance to develop and expand your skills whilst working for one of the leading retailers in Africa.
This opportunity is a 12-month internship at our Head Office in Cape Town.
We are looking for energetic, self-driven, creative, and highly motivated individuals. Successful candidates require excellent communication skills and a passion for investigation. You do not want to miss out on this amazing opportunity!
Responsibilities:
Assist in driving the cybersecurity mission across the enterprise
Support our human-centric approach to ensuring that our key stakeholders are well informed of the evolving cyber threat landscape
Learn hands-on cybersecurity skills, practices, and processes from skilled practitioners
Opportunity to be mentored and coached by highly passionate cybersecurity practitioners
Requirements:
Computer literate
System Administration
Security certification (advantageous)
Information Security and cybersecurity (advantageous)
A relevant qualification in Information Technology, Information Systems, Programming, Coding, and/or Software Engineer would be advantageous
Problem Solver
Perseverance and resilience
Creative and resourceful
Can-do attitude
Passion for Security
Good verbal and written communication skills
Team oriented
Preference will be given, but not limited to candidates from designated groups in terms of the Employment Equity Act.
CyberSecurity Internship Application Procedures | Application Link 
Respective of race, color, age, national origin, religion, gender identity, protected veteran status, disability, or other protected status, all qualified applications will be considered.
Click Here to Apply Online for the CyberSecurity Internship
NOTE:
However, if you have any queries regarding CyberSecurity Internship kindly leave a comment below and we shall provide you with the information you need As soon as possible.