How to Apply For AgriSETA Internship 2022-2023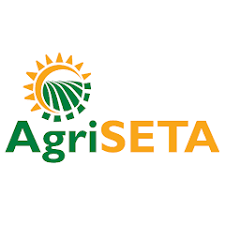 AgriSETA Internship 2022/2023 online Application, internship requirements, eligibility, application form pdf download, application deadline, wage scale, sample interview questions, and more are all covered.
Are you looking for a South African Internship Programme 2022? The AgriSETA Internships Program is now accepting applications. Below is a breakdown of the steps you'll need to take to finish the application.
An internship is a brief period of work experience provided by a company for a specific purpose. Internships are employed in a variety of settings, including corporations, non-profits, and government entities. Students and graduates who want to develop relevant skills and experience in a specific field generally participate in them.
AgriSETA is looking for suitably qualified candidates to apply for the Internship Programme 2022 / 2023 to gain industry related experience.
Human Resources Management Intern
Requirements
National Diploma / NQF level 6 in Human Resources Management
No working experience required
Research, Monitoring and Research Intern
Requirements
NQF Level 6 / Diploma / Degree in Monitoring and Evaluation or Equivalent qualification
Audit environments will be an added advantage.
Basic statistics experience
Driving license is mandatory
HOW TO APPLY
Communication will be restricted to the shortlisted candidates only.
Should you not hear from us within 4 weeks after the closing date of this advertisement, consider your application unsuccessful.
AgriSETA Internship Application Procedures | Application Link 
Respective of race, color, age, national origin, religion, gender identity, protected veteran status, disability, or other protected status, all qualified applications will be considered.
Click Here to Apply Online for the AgriSETA Internship
NOTE:
However, if you have any queries Regarding AgriSETA Internship kindly leave a comment below and we shall provide you with the information you need As soon as possible.